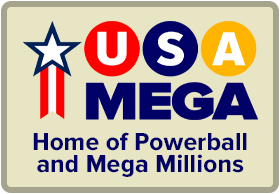 The time is now 11:50 pm
You last visited
December 8, 2023, 11:05 pm
All times shown are
Eastern Time (GMT-5:00)
Florida (FL) Raffle Results and Special Draws
The following is a list of Florida raffles and/or special draws. Although Lottery Post does its best to include all known raffles and special draws in this list, it is possible that we may have missed one or more drawings.
If you know of a Florida raffle or special drawing that is not listed here, please Contact Us and let us know.
Note: Lottery Post maintains one of the most accurate and dependable lottery results databases available, but errors can occur and the lotteries occasionally report incorrect results. We correct errors as soon as they are found and/or reported to us. Verify all results with your official government lottery.
These lottery results are for personal use only, and are intended solely for the individual web visitor displaying the content inside a web browser. Distribution, re-publication, or use in other websites or apps in any manner, in full or in part, is strictly prohibited. The use of automated software or technology to glean content or data from this or any page at Lottery Post for any reason is strictly prohibited. Copyright © 2023 Speednet Group.