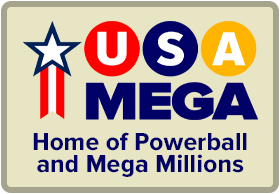 The time is now 4:17 pm
You last visited
December 10, 2023, 2:09 pm
All times shown are
Eastern Time (GMT-5:00)
Western Canada (WC) Western Max Additional Draws for Tue, Aug 29, 2023
Tuesday, August 29, 2023
Main Drawing
06-20-30-36-40-49-50, Bonus: 05
Additional Draws
01-06-08-17-32-39-44
01-08-27-28-36-38-49
02-05-11-20-24-31-34
02-07-13-25-39-40-48
02-12-27-38-41-43-48
02-24-29-34-40-45-48
04-09-18-21-22-31-41
04-12-14-23-38-39-47
05-08-10-19-28-43-45
05-10-22-24-35-40-46
08-10-20-23-24-31-46
17-19-20-24-29-30-41
18-32-34-37-44-45-47
29-38-41-45-48-49-50
Related Links
Prizes and Odds for Aug 29, 2023
Western Max Past Drawing Results
Important Notes
What are extra drawings?

Extra drawings are additional drawings for a game that are conducted on the same date as a game's main (regular) drawing. Extra drawings can be held for a variety of reasons — perhaps as a promotion, or to rectify an error that occurred in a previous drawing, or even as a regular feature of a game.

Prizes

If extra drawings are a regular feature of a game, we often try to include the prizes awarded for winning an extra drawing in the prize payout page. If you cannot locate prize information for the extra drawing(s) in the prize payout page, you may have to check with your lottery retailer or with your government lottery offices to determine how prizes are awarded for the extra drawing(s). Importantly, extra drawing prizes are often awarded for matching numbers differently than in the main drawing of a game, so don't discard your tickets if you are not sure how prizes are awarded for the extra drawing(s)!
Note: Lottery Post maintains one of the most accurate and dependable lottery results databases available, but errors can occur and the lotteries occasionally report incorrect results. We correct errors as soon as they are found and/or reported to us. Verify all results with your official government lottery.
These lottery results are for personal use only, and are intended solely for the individual web visitor displaying the content inside a web browser. Distribution, re-publication, or use in other websites or apps in any manner, in full or in part, is strictly prohibited. The use of automated software or technology to glean content or data from this or any page at Lottery Post for any reason is strictly prohibited. Copyright © 2023 Speednet Group.