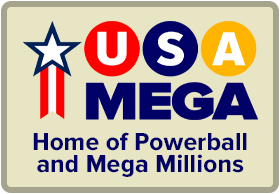 The time is now 4:31 pm
You last visited
March 27, 2023, 3:01 pm
All times shown are
Eastern Time (GMT-5:00)
Search
Search the Lottery Post blogs for the keyword(s) you specify
BlogsResults 161 - 170 of 2998 for powerball. (0.06 seconds)
Last day for the Pick3/4 LRS experiment...
no hits... st. or box (on big 4) and no P3 hits. Cash5 won a total of $4 (unless tonight adds more, and I doubt it) Powerball won zip, but has the dream prize, so that's in for June June test will be Cash5, Match6 and Powerball July test will be Cash5 on at least one rollover, Match6 on at least 1,000,000 and powerball and august it's back to just the PB. Was fun to play all the games, glad I don't do it all the time tho....
May 31, 2007, 11:35 am - hypersoniq
LOTTO
Well I went to Centers Market here in Dayton to play Powerball and Megabucks. Megabucks because the jackpot is $7.0 million and Powerball because of the 10x promotion. So I got me a $5 Megabucks with Kicker for $10 and a $5 Powerball with Powerplay for $10. Both were QP's. So we will see if I can hit something.-weshar75...
Apr 7, 2007, 10:35 am - weshar75
Powerball winning formula for St. Patrick's Day
The winning powerball numbers on St. Patricks day were 7 17 44 47 54 with a powerball of 3. A _very_ interesting set of numbers to me. Many times I come up with a simple formula for the winning powerball numbers after the drawing. Wish I could see these things before the drawing. This past Saturday's powerball drawing had a somewhat simple formula, but I'll admit it's a little bit of a stretch compared to some previous winning combinations. A 5 number...
Mar 19, 2007, 11:45 am - wolf777
LOTTO
Well my tickets for tonight is 1-$1 Megabucks/1-$1 Megabucks with kicker for $2. 2-$1 Powerball tickets/ 1-$1 Powerball ticket with Powerplay for $2. So I have 5 tickets all together $3 on Megabucks and $4 on Powerball. We will see if I can hit something.-weshar75...
Jan 10, 2007, 3:48 pm - weshar75
Dream Help
My husband had dream he had won the powerball....
Dec 12, 2006, 10:09 am - bond10
Powerball vs. MegaMillions
Powerball would get my vote for two reasons. First I like that ability to multiply your winnings from 2x to 5x and second the jackpots seem to go higher. Being from california, a megamillions state, I hav'nt played powerball much. If the other megamillions states ever give players the option of multiply their prizes like powerball, players in california will be left out because of a stupid state law that all prizes, except jackpots are pari-mutuel. If your lucky enough to hit a...
Sep 7, 2006, 9:15 pm - geos*5666!
NC-8
8 concrete truck drivers who are co-workers pooled their money for the June 14th drawing of Powerball and won $600,000. They always use the Quick Pick and powerplay features on their powerball tickets. They have been pooling their money since powerball started in North Carolina every wednesday and saturday. Congrats on the big win!-weshar75...
Jun 28, 2006, 2:32 pm - weshar75
PB-0+0
Well the powerball did not hit anything tonight better luck next time.-weshar75...
Jun 24, 2006, 11:32 pm - weshar75
3:10p.m.
Well it is around the time that I start to dream about whether or not I will be winning some money tonight from Powerball or Megabucks or Both. Both would be very nice but that usually does not happen if I do win it is one or the other. I would take a 4+0 winner tonight out of Megabucks or Powerball tonight. My mother's co-worker has been hitting the Powerball twice this month for 4+0 $400 hits with either one number off from the $800,000 or the powerball number being on the...
Apr 19, 2006, 6:16 pm - weshar75
PB-Tickets
Well I went to the Centers Market and got $1 powerball ticket with powerplay for $2 and then I went to the Corner store and got a $1 powerball ticket with powerplay for $2. That is all the places in Willamina that sell the game Powerball so I am hoping wednesday will be my lucky day.-weshar75...
Apr 9, 2006, 11:00 am - weshar75