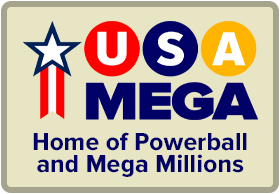 The time is now 7:52 pm
You last visited
November 28, 2022, 7:02 pm
All times shown are
Eastern Time (GMT-5:00)
New Mexico
United States
Member #58,524
February 18, 2008
683 Posts
Offline

Myrtle Beach, SC
United States
Member #18,456
July 12, 2005
3,536 Posts
Offline

"Wisdom is knowing what to do next, skill is knowing how to do it, and virtue is doing it."

David Starr Jordan

"If you embrace tenacity within your life, the end result will be your success."

Charles Byrd Rhue

Enjoy

pcnut

middle Georgia
United States
Member #1,893
July 20, 2003
1,868 Posts
Offline

50

United States
Member #14
November 9, 2001
31,615 Posts
Offline

love to nibble those micey feet.

New York
United States
Member #65,186
September 20, 2008
190 Posts
Offline

I Like It…I Like It®lotto lynn

new jersey
United States
Member #65,464
September 27, 2008
478 Posts
Offline

West Side of Sunny Florida
United States
Member #55,046
September 8, 2007
3,371 Posts
Offline

Money won is twice as good as money earned!

25

New Jersey
United States
Member #17,842
June 28, 2005
163,685 Posts
Offline

A mind once stretched by a new idea never returns to its original dimensions!

Catch-22: A dilemma or difficult circumstance from which there is no escape because of mutually conflicting or dependent conditions.

Corruptissima re publica plurimae leges: When the republic is at its most corrupt the laws are most numerous.

The best way to learn is to never stop being an Experiential Student!