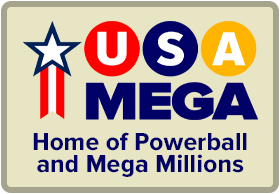 The time is now 8:43 pm
You last visited
March 23, 2023, 6:54 pm
All times shown are
Eastern Time (GMT-5:00)
fluffy9999's END OF MONTH MESSAGE...
Published:
Updated:
Hey, fluff here! OK, so fluffy9999 HAD A PRETTY GOOD MONTH and pulled in a lot of hits for his BLOG READERS! NOW, FLUFF'S MISSION STATEMENT IS THIS - TO BRING HITS TO ALL THE WONDERFUL FOLKS OUT THERE WHO NEED TO COLLECT SOME MONEY FROM THE LOTTERY! You know a lot of folks use the saying a TWO WAY STREET! Well as far as the money going across the lottery counter FLUFFY LIKES TO THINK OF IT AS A ONE WAY STREET which leads to your wallet! So fluff did bring some good hits in and his month end is going to be pretty good! fluff played 5678 sat even here in NY and sunday midday and did see the 3456 in the angles around tuesday! As you know the 3456 came in here in NY and fluff missed on that SHADOW HIT! This happens and sometimes you get fatigued from playing and shorten you play a little! Hey, it happens to everyone! SO FLUFF HAS A BUNCH OF NUMBERS IN FOR TOMORROW SO AS ALWAYS KEEP UP TO DATE ON FLUFF'S PREDICTIONS AND BLOG PREDICTIONS!
Best Wishes ALWAYS TO ALL from fluffy9999, Cubby, Tanner and the B-Crew!