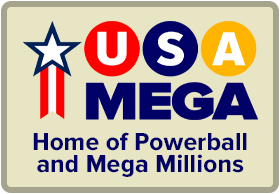 The time is now 8:23 pm
You last visited
March 23, 2023, 6:54 pm
All times shown are
Eastern Time (GMT-5:00)
fluffy9999 Hits 116 & 118 Str...
Published:
Updated:
Hey, fluff here! OK, so fluff did hit 116 and 118 straight in Virginia and Wisconsin yesterday bringing the GOOD PEOPLE OF THESE STATES SOME CASH IN THE HAND! Ya, takin it to DA BANK IS WHAT IT IS ALL ABOUT! These are DAYS SYSTEM PLAYS AND FLUFF IS BIG ON THE 11 PAIRS FOR SAT ALONG WITH THE 116-117-118-111 PLAYS RIGHT HERE! fluff had some NICE boxed hits which help KEEP YOU IN THE GAME! Today is 2280 for Sunday along with fluff's other picks of 623-223-316-777-222 like that! fluff's indicators have some reinforcement of 223 so let us keep this one in play a few days here in NY! 4106 is our way to a straight for thurs,fri and sat and 9999 still in play here in NY as it has been out since 1994! Well a lot of water has gone under the bridge since then and this one looks good for NY! Also for NY is 8888 which is sometimes hard to get unless you go in a few days ahead of time! As always keep up to date of fluff's Predictions and Blog Predictions!
fluff was out walking a day or two ago and looked up at the sun and said he is not feeling the warmth! Yesterday in the Schenectady we had really bad winds, cold temps, and some sun. But we are getting closer to spring which will be here shortly! Everything should pick up and this should be a good year! fluff hopes everyone is doing well with health and always says to take really good care of yourself and get your rest! Eat really nutritionally dense food like good vegetables and fruit and make this a daily habit! fluff eats blueberries, strawberries, teas,kiwis, oranges, garlic, eggplant, butternut squash, salads and a lot of good stuff! There is usually a discount place to buy fruits and vegetables so you can save on these as you will be buying them all the time! Only buy enough and eat everything so there is no waste! Eating good will have rewards and bumping up your fiber intake helps your body to run well!
BEST WISHES ALWAYS from fluffy9999, Cubby, Tanner, Lady Grey and the B-Crew!