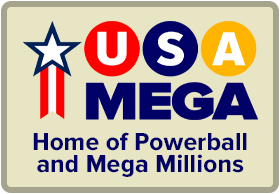 The time is now 8:59 pm
You last visited
March 23, 2023, 6:54 pm
All times shown are
Eastern Time (GMT-5:00)
fluffy9999's DAYS SYSTEM UPDATE...
Published:
Hey, fluff here! Ok so fluff is adding 22's, 22x and 222 for friday and monday to the DAYS SYSTEM, IN ADDITION TO WEDNESDAY! We do not want to miss opportunities to hit the 2's and are recommending the 22 pair front and back on these days also. Also for the days system for thurs to sunday is 441 and 411 especially for saturday! Let us not forget the DAYS SYSTEM DAY FOR 11'S PICK 3 FOR SATURDAY ALL STATES AND ESPECIALLY NY! Right now fluff's picks are up and MUST PLAY DAYS SYSTEM NUMBERS ARE 461-451-441-431-421-411 for friday and sat! fluff likes the 461 straight up to sunday! As always keep up to date on fluffy9999's PREDICTIONS AND BLOG PREDICTIONS!
Best wishes always from fluffy9999, Cubby, Tanner, Lady Grey and the B-Crew!