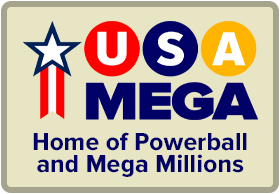 The time is now 8:42 pm
You last visited
March 23, 2023, 6:54 pm
All times shown are
Eastern Time (GMT-5:00)
fluffy9999's System Hits 2280 Staight Two Times!!
Published:
Updated:
Hey, fluff here! OK, so monday fluff did hit 2280 Straight in Indiana and Illinois for a 5400 dollar hit! Hats Off to the folks who had some dough on this one and took this TO DA BANK! This hit blew up fluff's pick 4 performance and pushed him past the 100 percent prize ratio for pick 4 for the month! Now in NY fluff had 357 and 586 picked according to the angles. So at the register fluff played 357 and not 586. Does fluff have to tell you what happened next! So 586 did come in monday evening and fluff missed collecting on this one. fluff did not have time to post on this however 357 did show on tues before so we are adding ANOTHER DAY FOR THESE TWO NUMBERS ESPECIALLY FOR NY! So saturday and tuesday would be the DAY for the Day's System for these two numbers. AS ALWAYS KEEP UP TO DATE ON FLUFF'S PREDICTIONS AND BLOG PREDICTIONS! You can keep tract of the results yourself and do a workout on the angles daily to see what you like for a play! This works for the pick 3 and pick 4!
Ok so on to Ukraine. This is a Humanitarian Crisis of epic proportions and is not going away soon. The city of Mariupol is about 80 percent destroyed. The infrastructure of Ukraine is heavily damaged and almost all or all of the hospitals are down. You know doing this is against the rules of war. So what fluff heard is that the world wants Putin out so he will not be there for a long time. That is that. Guys like him end up like Saddam with a necktie that fits too tight. So the US is beefing up NATO with troops and the US is ready for anything. We can handle it. But we have to watch over Europe and Poland and that area. We will not back down to anyone and won't be bullied. When a country goes past the point of diplomatic dealing then things happen. The people of Ukraine are good people and should be helped. Putin has put a burden on a lot of countries but they can shoulder it. You know the song - he ain't heavy, he's my brother. So we all with carry them and care for them. It will make everyone stronger. Ukraine may end up being a buffer zone with ongoing war for a long time and no place for anyone to live. But let us hope for the best. As a civilization we have to think in terms of furthering medical cures, healing the sick, creating peace in the world and making the world a happy place for all to live in and enjoy our lives together. There are also Russians leaving Russia as they are sick of the place. You know a lot of people come to the United States because they are afraid if where they live antognizes the US they will be bombed or something like that. So they feel they are safer here. So what does that tell you about the rational, logical Russion person leaving Russia? Well I think you know the answer. Of course like any evacuation the person with a lot of resources can move more easily. If you have a lot in a Swiss bank account and you are mobile then you get away from trouble and move on to a better life. For the rest the world will help them and they will be fine and maybe end up better. OH YES we must never forget about being carefree, innocent and happy and enjoying our lives and looking up at the sun and feeling it's warmth AND BEING YOUTHFUL, INNOCENT. CAREFREE CHILDREN IN THE SUN!
BLESSINGS TO UKRAINE AND ALL WHO HELP THEM AND EVERYONE from fluffy9999, Cubby, Tanner, Lady Grey and the B-Crew!