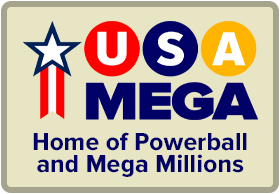 The time is now 8:14 pm
You last visited
March 23, 2023, 6:54 pm
All times shown are
Eastern Time (GMT-5:00)
Fluffy9999's says HEY OHIO PLAYERS...
Published:
Hey, fluff here! OK, so if you had used the other side of the double play for OHIO when 400 came out on 3-26-22 evening Ohio pick 3 lottery YOU WOULD HAVE COLLECTED ON THE 440 COMING OUT TODAY MIDDAY IN OHIO! Yes these OTHER SIDE OF THE DOUBLE PLAYS are taking 10-12 days in OHIO AND NEW YORK so you may want to condsider that for ALL STATES PLAYING THIS TECHNIQUE! fluff started his OHIO CHART LAST NIGHT AND IF HE HAD IT COMPETEDE HE WOULD HAVE HAD THE 440 IN PLAY FOR THIS MORNING IN OHIO! Other picks FOR OHIO PICK 3 ARE 116 AND 505 WHICH ARE TIMELY AND 200 AND 909 UP NEXT! fluff has these in play for OHIO WITH A HEAVIER BET FOR 116 AND 505 RIGHT NOW as he has them in his PREDICTIONS FOR OHIO! fluff likes OHIO AND WANTS TO VISIT SOON! fluff will be an OHIO PLAYER as the state has a lot of colleges and all those nice lonely college ladies up late studying! fluff can work his daygame and his nightgame for picking up dates but what makes it easier to play is to have some nice ladies to ask out! Where fluff lives this is a problem. Doing the talking and playing the game is easy but finding somebody nice to ask out is the big problem. So right now fluff has 448,323 and 566 in play for NY OTHER SIDE OF THE DOUBLE TECHNIQUE! If fluff had been awake he would have had the 225 and 262 for NY! He was thinking 2-3 days after the double hits BUT THAT HAS NOT BEEN THE CASE LATELY SO WE ADJUST AND COLLECT ACCORDINGLY! As always keep up to date on fluff's Predictions and Blog Predictions!
Ok so for right now Ukraine is a battleground and very bad things are occurring there. It is bad enough when opposing armies are fighting each other but when civilians, pets, orphans and sick people are being affected it becomes even worse. The damage to their infrastructure is substantial and fluff is sure there will have to be a MODERN DAY MARSHALL PLAN FOR UKRAINE TO REBUILD IT AFTER PEACE IS ESTABLISHED TO HELP THE UKRANIAN PEOPLE.Of course it depends on what the property lines look like when it is settled. And of course Poland is doing a lot of work to help them as well as Germany and of course the United States and so they should. We are always a leader to help out a struggling democracy. So here in the US we have problems like inflation which seem like a big problem to us but pale in comparison the what Ukraine has. We really do not need to buy a lot of the things we buy especially when it comes to food. Eating good quality food that is fresh is about as good as it can get. Fluff is a vegetarian so he does not have to deal with that issue of buying those items. You will live longer being a vegetarian especially after 40 or fifty years of age. It is easier on your system. And we should all strive to be carefree and happy and bring this joy to others. fluffy does want ALL THE GOOD PEOPLE TO BE HAPPY AND JOYFUL AND FOR ALL OF US TO BE YOUTHFUL, CAREFREE INNOCENT CHILDREN IN THE SUN ENJOYING OUR LIVES TOGETHER AND LOVING AND HELPING EACH OTHER!
Best WISHES TO ALL from fluffy9999, Cubby, Tanner, Lady Grey and the B-Crew!