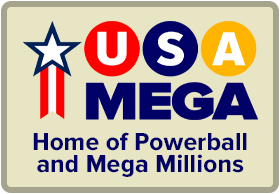 The time is now 8:53 pm
You last visited
March 23, 2023, 6:54 pm
All times shown are
Eastern Time (GMT-5:00)
Fluffy9999's Easter Sunday Lottery Vibe...
Published:
Updated:
Hey, fluff here! OK so fluff hopes everyone enjoyed their Easter Sunday! For fluff it is a religious observation. So right now fluffy9999 is over 100% Prize Ratio in 11 STATES! fluff has had some good days and racked up quite a few pick-3 straight hits! Right now in NY fluff likes, 254, 717, 222,441 like that and 1974 for the Pick-4 NY! The Powerball in NY is around 350 million and it would be a good idea to get in on the monday drawing for a ticket or two with your favorite pool numbers! Also right now fluff is #1 on the TOP PREDICTORS ALL STATES ALL GAMES, PICK 3, 4, 5, 6, AND OTHER GAMES for LAST 30 DAYS PRIZE RATIO! And fluff is having a pretty good month on his Prize Ratio overall of 53%! fluff is also on the TOP 50 PREDICTORS HIT RATIO in OHIO TO BOOT! So fluff hopes ALL YOU FOLKS OUT THERE ARE CASHING IN ON THESE HOT PICKS!
So back to Ukraine. Don thinks one thing that should have been done all along IS TO GET NATO IN THERE TO OPEN UP EVACUATION ROUTES FOR CIVILIAN WOMEN AND CHILDREN TO GET OUT OF THESE CITIES LIKE MARIUPOL THAT ARE BEING SHELLED. i CANNOT UNDERSTAND HOW THE WORLD CAN STAND BY WHEN THOUSANDS OF CIVILIANS ARE BEING KILLED AND ALL THEY WANT TO DO IS GET OUT OF THERE. I UNDERSTAND THEY DO NOT WANT TO ANTAGONIZE RUSSIA but a lot of countries should not care. I can see the US being drawn into this and for good reason. A massive humanitarian crisis in happenning and Russia cannot go unchecked and must answer to the world. Apparently to Russia the war makes sense to them and they do not care how many cars full of families they kill as long as they get their way and win the land. The Russians are going to have to answer for this sooner or later. If I was in charge I would clear the airspace over Ukraine, get the battleships to stop shelling the coast and clear the Evacuation Corridors to civilians can get out. The US will have to deal with them sooner or later. Sometime down the road they will need help and food and we should make sure they don't get it. At the end of WWII the US was sending in food to Germany and Russia was blocking it so it would not get through. Well we fixed that and made sure the food got to hungry people. What goes around comes around. And when it does Russia will certainly not like it.
BEST WISHES TO ALL for PEACE AND HAPPINESS from fluffy9999, Cubby, Tanner, Lady Gray and the B-Crew!