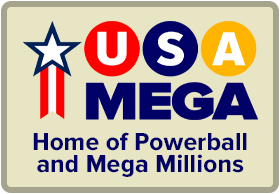 The time is now 8:15 pm
You last visited
January 29, 2023, 7:35 pm
All times shown are
Eastern Time (GMT-5:00)
Fluffy9999's NY Lottery Vibe...
Published:
Updated:
Hey, Fluff here! OK so Fluff hope all is well with everyone out there. So Fluff had a good month here on LOTTERY POST and he hope YOU DID ALSO! Next month, tomorrow Fluff is going to try a slightly different approach and attempt to go with fewer play numbers. Fluff posts DAYS SYSTEM PLAYS AS ALL STATES PICKS SO ALL CAN BENEFIT FROM THESE HIGHLY LIKELY NUMBERS! As always the goal here is TO BRING AS MANY HITS TO ALL GOOD PEOPLE ALL OVER SO THAT THEY CAN COLLECT MONEY FROM THE LOTTERY TO USE FOR GOOD THINGS! As always KEEP UP TO DATE ON FLUFFS PREDICTIONS AND BLOG PREDICTIONS!
So there was one big winner in Illinois for the Mega billion dollar drawing. Well Fluff thinks they should restructure the game so there are more winners and maybe put a cap on the payout. Reason is this is a big responsibility and with this type of money you need to hire about 6 financial, legal and tax people to help you stay out of big trouble. With Illinois you may stay anonymous if you want to which is good. You are your family become targets for all types of problems including kidnap, extortion, blackmale and you can imagine. You will need bodyguards for your family and loved ones to keep them safe. More people on the payroll. Chances of being sued skyrocket, that is for anything. If it were me, Don, and I took the lump sum I would get rid of the problem and immediately form a CHARITABLE TRUST FOR ANIMALS, PETS, POOR PEOPLE AND PEOPLE DOWN ON THEIR LUCK. This to me is the only rational and logical thing to do. If I took THE LUMP SUM OF 453 MILLION I WOULD HAVE TO PUT 300 FOR THE CHARITABLE TRUSTS CAUSES. I know this would leave me only 153 million and I would not be able to afford good socks but I would take the hit. Even 153 million would be too much. Most people who are sane would only need 50 to 100 million to take care of their family for generations. I like my old stuff, my brothers hand me down car a 2005 Sable, my old clothes and living as I do. This money cannot bring loved ones who have passed back to me or make people love me for genuine reasons. I would however be able to alleviate human suffering and help people with food, shelter and a brighter future for their children and pets. I ONLY PRAY THAT SOME REASONABLE PERSON WON THIS MEGA JACKPOT AND WILL DO THE RIGHT THING FOR THEIR FAMILY, LOVED ONES, AND ALL THE FOLKS OUT THERE WHO NEED AND DESERVE A HELPING HAND. MY TOTAL TIME ON THIS EARTH CAN BE REFLECTED IN THIS ONE STATEMENT - HELP SOMEONE TODAY. HELP SOMEONE TODAY. HELP SOMEONE TODAY.
Best of Wishes and Good LUCK from fluffy9999, Cubby, Tanner, Lady Gray and the B-Crew!