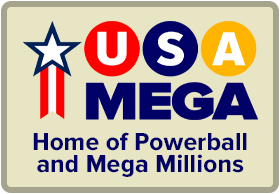 The time is now 9:19 pm
You last visited
January 29, 2023, 7:35 pm
All times shown are
Eastern Time (GMT-5:00)
Fluffys Sunday LOTTERY UPDATE!!
Published:
Hey, fluff here! Okay, so by Sept 4 fluff already had the month in with a high Prize ratio and a HIT RATIO OVER 1%! Nothing to sneeze at! So Fluffys ALL STATE PREDICTIONS FOR MONDAY are 254,354,225,224 AND PLAY THE 22 PAIRS PICK 3 AND THE WHOLE 22 SERIES IF YOU LIke! Also 227 and 727 for monday and tues and for PICK 4 GAME 2540 AND 3200! As always play your favorite numbers sets for the BIG JACKPOT LOTTERIES IN YOUR AREA for a chance at life-changing, multigenerational money! As always KEEP UP TO DATE ON FLUFF'S PREDICTIONS AND BLOG PREDICTIONS!
Best Wishes Always and GOOD LUCK from Fluffy9999. Cubby, Tanner, Lady-Gray and the B-Crew!