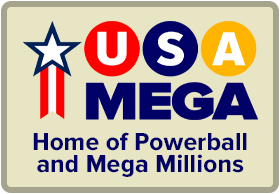 The time is now 7:56 pm
You last visited
January 29, 2023, 7:35 pm
All times shown are
Eastern Time (GMT-5:00)
Fluffy9999's NY Lottery Vibe...
Published:
Hey, fluff here! OK so Fluff did open the month in pretty good shape and as always it will bet even better! For today, Sunday must play numbers include 316,623,578,2280,5588,9999 like that for NY and ALL STATES! You can include 628,441,461 and 1924 also! Now do not play them all but just the ones you are feeling! 2280 a good play sat to tues! Fluff has been very busy but loves writing blogs for his readers and will make the time! We are going to be talking about the big lotteries, nostalgia and a lot of good stuff! With the BIG JACKKPOT LOTTERIES you need the stay in the correct range for the game. For Mega you want to be in the SUM RANGE OF 140 TO 240 with a midpoint of 200! Always play YOUR SET OF SPECIAL LUCKY NUMBERS AS THEY ARE EVEN IF THE SUM IS LOW! Just remember most people are going to be under 31 with their picks so picking a couple of larger numbers would not hurt!
As always the question remains, - Will there be more hits? Oh yes, there will be hits!
BEST WISHES ALWAYS from Fluffy9999, Cubby, Tanner, Lady Gray and the B-Crew!