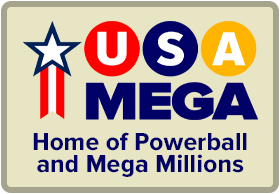 The time is now 9:14 pm
You last visited
January 29, 2023, 7:35 pm
All times shown are
Eastern Time (GMT-5:00)
Fluffy Speaks About Mega...
Published:
Updated:
Hey, Fluffy here! Okay so tonight is the Mega-Millions Drawing in many states and Fluff has picked his numbers! Fluffs recommends the sum of your 5 numbers be in the 140-200 Range with a Midpoint of 200! Fluff personally like 19 for the Megeball. If you have a favorite set of numbers make sure you play them without any change! Fluffy has TWO SETS OF NUMBERS AND HE PLAYS THEM ALL THE TIME AND WILL PLAY THEM TONIGHT BUT DOES ALSO HAVE A PICK WITH A SUM OF 193 AND THE MAGABALL OF 19! Fluff has 5 tickets for tonight and if it goes another drawing will play 3. So fluff has POSTED A BUNCH OF PICKS FOR ALL STATES FOR TOMORROW AND YOU SHOULD SEE SOME GOOD THINGS HAPPEN TOMORROW! Currently fluff is on the ALL STATES PICK 3,5,6 AND OTHER GAMES TOP 50! But this month we want to KNOCK IT RIGHT OUT OF THE PARK WITH OVER 100 PERCENT PICK 3 AND FOUR! Fluff is at 154% Prize Ratio for OTHER GAMES AND 30% Hit Ratio! So as always keep up to date on Fluff's Predictions and Blog Predictions!
Best of Luck Tonight from Fluffy9999, Cubby, Tanner, Lady Gray and the B-Crew!