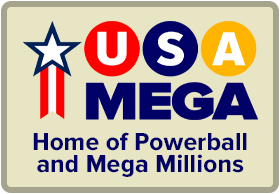 The time is now 4:41 am
You last visited
October 2, 2023, 2:54 am
All times shown are
Eastern Time (GMT-5:00)
FLUFFY9999's SUNDAY LOTTERY VIBE...
Published:
HEY EVERYONE FLUFFY9999 IS HERE! Fl, 254uff hopes all is well with EVERYONE OUT THERE! Ok so Fluffys pick for NY on THURSDAY HERE IN NY 692 HIT STRAIGHT SO FLUFF PICKED UP A HIT IN HIS HOME STATE! Fluff is over 100% pick 3 this month but is still not on the charts and his hit ratio is high also! Days System Picks 2280,623,254 in play today and ALWAYS MAKE SURE YOU HAVE 254 IN PLAY FOR NY MON TO WED! Fluff did not do this and has missed this number 3 times in the last 3 months or so! Keep up to date on FLUFFY9999'S PREDICTIONS AND BLOG PREDICTIONS!
FLUFFS MESSAGE TODAY IS ABOUT SAFETY ON MOTORCYCLES! If you are riding off-road you should put on a CHEST PROTECTOR AND BACK PROTECTOR LIKE THE FOX RAPTOR AND PROTECT YOURSELF! It can protect your ribcage, chest spine and kidneys and KEEP YOU OUR OF THE TRAUMA WARD! If you have children they should wear protective gear for BMX, BICYCLING AND ALL THAT! The difference is that on a motorcycle both on and off road should the weight of the bike come down on you and the end of the handlebars hit you with all that force you will have a chest and ribcage injury! Footpegs also and the entire bike can end up on top of you and I have a relative that had the bike fall on him and the muffler caused him second degree burns! He as lucky someone was nearby in this competition and pulled the bike off of him or he would have had 3 degree burns or worse! if you ride ON ROAD YOU CAN BUY PROTECTIVE GEAR AND JACKETS WITH PLATES TO HELP YOU! PLEASE WEAR THIS STUFF SO YOU CAN GO HOME TO Your family at the end of the ride INSTEAD OF GOING TO A TRAUMA WARD AND BEING STUCK IN THS HOSPITAL FOR WEEKS OR PREMANENTLY DISABLED! you cannot serve you family and will only become a burden if you do not take PRECAUTIONS! PLEASE ACT NOW BECAUSE LATE IT WILL NOT BE ON OPTION! if you go home with a permanent injury THEN IT IS ALL YOURS and you will have to live with it. Fluffy rides off road, is 61 years of age and he is suiting up to be SAFE! BACK IN THE DAY WHEN HE COMPETED HE WORE NOTHING AND WAS INVINCIBLE. Everyone will take a fall sooner or later and even WORLD CHAMPIONS HAVE SERIOUS INJURIES. SO SPEND A FEW DOLLARS AND KEEP YOURSELF SAFE. ALSO MAKE SURE YOU HAVE REFLECTIVE CLOTHING ON WHEN RIDING OR WALKING. FLUFF DOES NOT RECOMMEND RIDING ON ROAD AT NIGHT OR IN LOW LIGHT. YOU ARE ON TWO WHEELS AND IF YOU MISS SOMETHING THEN YOU WILL LIKELY TAKE A FALL.
BEST WISHES AND LUCK TO ALL from fluffy9999, Cubby, Tanner, LADY-GRAY AND THE B-CREW!