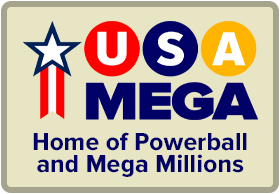 The time is now 6:21 am
You last visited
March 23, 2023, 6:12 am
All times shown are
Eastern Time (GMT-5:00)
lotto purchases today
Published:
34,225
Mood: good
Now Playing: Alicia Keys: Wreckless Love
well i don't know what to say bout this song but ooh well. just another song in the cd collection on the old pc.
well i got around to checking on that powerball ticket and it was a loser. nothing like losing 26 times in a row at two dollars a pop.
that ticket was from PA by the way.
i turned around and lost 10 in a row on the wa lotto. thankfully at 1 dollar a pop.
i did manage to bring the losing to a halt! oh yeah we can let the blue man do a little dancing!
once again my home state gave me another winner. nothing like getting cash back from your ticket. oh yeah it may be small but it is mine. i got a 2 dollar win off a megamillion. MISTER MEGA WAS THINKING ABOUT ME. oh yeah. i got back 2 dollars of my 10 dollars. still it is something to take to the bank. at the price of gas it might not be worth the special trip. lol.
looks like the wa raffle won't sell out in time for the drawing. it is down to 100,000 plus tickets. maybe it will stay above that mark and give us regulars a better shot at winning. i wanted to get another ticket but i just don't have that money right now. maybe this week before the drawing i can get another ticket. if not oh well.
on the up side i was worried about my south carolina connection. i sent some money to get me a north carolina powerball ticket and north carolina chenaged the rules. i was so sorry. it took me a while to get that money up and then they dropped the number of advance plays you can play. i just got a powerball ticket from north caroling that will last through august. my connection will get me another one in august.
i was concerned that some personal things (very important personal things for my connection) would get in the way of purchashing my ticket. the ticket was purchased when i wanted it but was sent to me by fedex 2 weeks later. i was sweating bullets. yeah i am a powerball junkie. i can miss a mega drawing but i love me some powerball. anyway i am set.
speaking of powerball. i had a business trip to oregon and i manged to get me two sets of powerball tickets. as much as i like to berate oregon for it short multidraw play. i win on powerball there more often than anywhere else. matter of fact the powerball ticket last drawing is tonight. will i be going back to cash a big check. ehhh. who knows. i wish.
i got 2 sets of the megabucks tickets from oregon too. i think the last drawing for that ticket is on monday.
i also got a new 26 drawing megamillion ticket from new york. i got a fairly regular connection and now he wants to know if i have hit on any of my tickets from new york.
oh yeah i over looked another win.
from new york. the ticket expired on the date of my last up date. another 2 dollar win on the megamillion. woohoo. mister mega likes me. kewl.
at my office (i really like this company) i have my big lotto check in my locker facing the open area. people come by and say you are the onlp person that they know who won the lotto. i tell them i want more zeroes behind that 1. my check is only for a thousand dollars. i am just happy i have a steady job. it is all good.
still looking for an opportunity to get back to canada so i can cash my canadian check. no one wants to cash it here. if anybody knows of someone who will cash a small canadian check for me just drop me a line. i want to go again to get me a canadian 6/47 ticket. my canadian ticket will be running out soon. i wonder if i hit again.
well i wrote a book this time and i think rip shorter would be proud of me. i hope all is well with him. when i hit the lotto i am going to go to new mexico and look him up some kind of way if he is not deceased.
well mister power tonight could be your night and i can use that 53 million. mister mega thank you for the last 2 wins and i am looking for more from you.