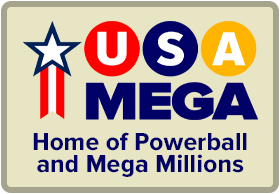 The time is now 10:50 am
You last visited
March 28, 2023, 10:00 am
All times shown are
Eastern Time (GMT-5:00)
lotto purchases today
Published:
56,395
Mood: Good
Now Playing: Enigma; Kuo Hsin-Chu; Kuo Ying-Nau: Return to Innocence
aloha from hawaii. mahalo or whatever that means. lol.
anyway i got me a mega million 10 drawing ticket for yesterdays drawing. now that it went up to 207 million i got another via my wife for this friday's drawing. i still have one more drawing on my powerball from oregon and i can really use a win to pay for this trip and more.
.
i might be headed to oregon to drop off a gift for a friend and pick up another powerball ticket. who knows.
well i came to hawaii to get my daughter settled in to her new digs. i am coming up on that goodbye moment and i am already welling up just to think about it. my baby girl will be on her own. it will be quiet in the house. i just have to have a stiff upper lip and hold back the tears. i wish i could just pay for her schooling in one fell swoop. i just will keep working and giving her money so she can survive. it will truly be a return to innocence. just have to believe in destiny and follow my heart.
mister power and mister mega my daughter can use some help now.
peace with afro grease.