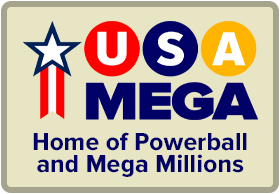 The time is now 1:13 am
You last visited
October 1, 2023, 11:34 pm
All times shown are
Eastern Time (GMT-5:00)
La Charada Chart
Show Introduction

La Charada is a Cuban lottery system that translates many common words into numbers. In Cuba, players using La Charada select their numbers to play by looking up meaningful words on the chart.

For example, someone who dreamed of a black pirate ship might play 3438 in the next drawing, because "black" corresponds to number 34 and the number 38 corresponds to "schooner".

As with any mystical system, there is no "right" way to use the numbers; experiment and go with your gut feel!

Below you can find a listing of the numbers "00" through "99" and the corresponding Spanish words, with English translations.

If you are aware of other words commonly used in La Charada that we did not include, please Contact Us to let us know. Be sure to include both the Spanish word(s) and English translation(s).

Or, if our translations are wrong, please let us know that too!
La Charada Numbers
| Number | Spanish Words | English Translations |
| --- | --- | --- |
| 00/100 | Inodoro, Dios, Escoba, Automóvil | Toilet, God, Broom, Automobile |
| 01 | Caballo, Sol, Tintero, Camello, Pescado Chico | Horse, Sun, Inkwell, Camel, Small Fish |
| 02 | Mariposa, Dinero, Hombre, Cafetera, Caracol | Butterfly, Money, Man, Coffee, Snail |
| 03 | Marinero, Niño Chiquito, Luna, Taza, Ciempiés, Muerto | Sailor, Small Child, Moon, Cup, Centipede, Dead |
| 04 | Gato, Diente, Soldado, Llave, Vela, Militar, Pavo Real | Cat, Tooth, Soldier, Key, Sailing, Military, Peacock |
| 05 | Monja, Mar, Candado, Periódico, Fruta, Lombriz | Nun, Sea, Padlock, Newspaper, Fruit, Worm |
| 06 | Jicotea, Carta, Reverbero, Botella, Luna | Turtle, Letter, Reverb, Bottle, Moon |
| 07 | Caracol, Sueño, Heces Fecales, Medias, Caballero, Cochino | Snail, Dream, Stool, Socks, Gentleman, Pig |
| 08 | Muerto, León, Calabaza, Mesa, Tigre | Dead, Lion, Squash, Table, Tigre |
| 09 | Elefante, Lengua, Entierro, Lira, Cubo, Esqueleto, Buey | Elephant, Language, Burial, Lira, Bucket, Skeleton, Ox |
| 10 | Pescado Grande, Paseo, Malla, Cazuela, Dinero, Lancha | Big Fish, Walk, Mail, Casserole, Money, Launch |
| 11 | Gallo, Lluvia, Fósforo, Taller, Fabrica, Caballo | Rooster, Rain, Phosphorus, Workshop, Factory, Horse |
| 12 | Ramera, Mujer Santa, Viaje, Toallas, Cometa, Dama, Perro Grande | Prostitute, Holy Women, Travel, Towels, Comet, Lady, Big Dog |
| 13 | Pavo Real, Niño, Anafe, Souteneur, Elefante | Peacock, Child, Cooktop, Provider, Elephant |
| 14 | Cementerio, Gato Tigre, Matrimonio, Arreste, Sartén, Cementerio | Cemetary, Tiger Cat, Marriage, Arrest, Skillet, Cemetery |
| 15 | Perro, Niña bonita, Visita, Cuchara, Gallo, Ratón | Dog, Pretty Girl, Tour, Spoon, Rooster, Mouse |
| 16 | Toro, Plancha, Vestido, Incendio pequeño, Funerales, Avispa | Bull, Iron, Clothing, Small fire, Funerals, Wasp |
| 17 | San Lázaro, Luna, Mujer buena, Hule, Camisón, Armas, Fumar opio | San Lázaro, Moon, Good Woman, Rubber, Nightdress, Firearms, Opium Smoking |
| 18 | Pescado Chiquito, Iglesia, Sirena, Palma, Pescado, Gato amarillo | Small Fish, Church Bell, Palm, Fish, Yellow Cat |
| 19 | Lombriz, Bandera, Campesino, Tropa, Mesa Grande, Armadura, Jutía | Earthworm, Flag, Farmer, Troop, Large Table, Armor, Large Rat |
| 20 | Gato Fino, Tibor, Cañón, Camiseta, Orinal, Libro, Mujer | Thin Cat, Tibor, Canyon, T-Shirt, Urinal, Book, Women |
| 21 | Maja, Dinero, Reloj de bolsillo, Chaleco, Cotorra, Cigarro, Gallo | Flirt, Money, Pocket Watch, Vest, Parrot, Cigar, Rooster |
| 22 | Sapo, Estrella, Lirio, Chimenea, Sol, Jicotea | Frog, Star, Lily, Fire, Sun, Turtle |
| 23 | Vapor, Submarino, Monte, Escalera, Barco, Aguila | Steam, Submarine, Mountain, Ladder, Boat, Eagle |
| 24 | Paloma, Musica, Carpintero, Cocina, Pescado Grande | Pigeon, Music, Carpenter, Kitchen, Big Fish |
| 25 | Piedra fina, Casa Nueva, Sol, Monja, Rana | Marble, New House, Sun, Nun, Frog |
| 26 | Anguila, Calle, Medico, Brillante, Nube de Oro | Eel, Street, Medical, Bright, Golden Cloud |
| 27 | Avispa, Campana, Cuchara Grande, Canario, Baúl, Mono | Wasp, Bell, Big Spoon, Canary, Trunk, Monkey |
| 28 | Chivo, Bandera, Político, Uvas, Perro Chico | Goat, Flag, Political, Grapes, Male Dog |
| 29 | Ratón, Nube, Venado, Águila | Mouse, Cloud, Deer, Eagle |
| 30 | Camarón, Arco Iris, Almanaque, Buey, Cangrejo, Chivo | Shrimp, Rainbow, Almanac, Ox, Crab, Goat |
| 31 | Venado, Escuela, Zapatos, Pato | Deer, School, Shoes, Duck |
| 32 | Cochino, Enemigo, Mulo, Demonio, Maja | Pig, Enemy, Mule, Devil, Loafer |
| 33 | Tiñosa, Baraja, Santa, Jesucristo, Bofetón, Camarón | Buzzard, Deck, Santa, Jesus Christ, Slap, Shrimp |
| 34 | Mono, Familia, Negro, Capataz, Paloma | Monkey, Family, Black, Foreman, Pigeon |
| 35 | Araña, Novia, Bombillos, Mosquito, Mariposa | Spider, Girlfriend, Bulbs, Mosquito, Butterfly |
| 36 | Cachimba, Teatro, Bodega, Opio, Coloso, Pajarito | Pipe, Theater, Winery, Opio, Colossus, Bird |
| 37 | Bruja, Gallina Prieta, Gitana, Hormiga, Carretera, Piedra Fina | Witch, Chicken, Gypsy, Ant, Road, Fine |
| 38 | Dinero, Macao, Carro, Goleta, Guantes, Barril | Money, Macao, Car, Schooner, Gloves, Barrel |
| 39 | Conejo, Culebra, Rayo, Baile, Tintorero | Rabbit, Snake, Lightning, Dance, Dyer |
| 40 | Cura, Sangre, Bombero, Muchacho Maldita, Cantina, Estatua | Cure, Blood, Firefighter, Damn Boy, Tavern, Statue |
| 41 | Lagartija, Prisión, Pato Chico, Jubo, Capuchino, Clarín | Lizard, Prison, Young Duck, Jubo, Cappuccino, Bugle |
| 42 | Pato, País Lejano, Carnero, España, Abismo, Liga | Duck, Distant Country, Ram, Spain, Abyss, League |
| 43 | Alacrán, Amigo, Vaca, Puerta, Presidiario, Jorobado | Scorpion, Friend, Cow, Gate, Inmate, Hunchback |
| 44 | Año del Cuero, Infierno, Año Malo, Temporal, Tormenta, Plancha | Year of Leather, Hell, Bad Year, Temporary, Storm, Iron |
| 45 | Tiburón, Presidente, Traje, Tranvía, Escuela, Estrella | Shark, President, Suit, Tram, School, Star |
| 46 | Guagua, Humo, Hambre, Hurón, Baile, Chino | Bus, Smoke, Hunger, Ferret, Dance, Chinese |
| 47 | Pájaro, Mala Noticia, Mucha Sangre, Escolta, Gallo, Rosa | Bird, Bad News, Bloody, Escort, Rooster, Rose |
| 48 | Cucaracha, Abanico, Barbería, Cubo | Cockroach, Fan, Barber, Cube |
| 49 | Borracho, Riqueza, Figurín, Percha, Tesoro, Fantasma | Drunk, Wealth, Figurine, Hook, Treasure, Ghost |
| 50 | Policía, Alegría, Florero, Alcalde, Pícaro, Árbol | Police, Joy, Vase, Mayor, Rogue, Tree |
| 51 | Soldado, Sed, Oro, Sereno, Anteojos, Presillas | Soldier, Thirst, Gold, Serene, Eyeglasses, Clips |
| 52 | Bicicleta, Coche, Borracho, Abogado, Rina, Libreta | Bike, Car, Drunk, Attorney, Dispute, Book |
| 53 | Luz Eléctrica, Prenda, Tragedia, Diamante, Beso, Alguacil | Electric Light, Turn, Tragedy, Diamond, Kiss, Sheriff |
| 54 | Flores, Gallina, Blanca, Sueño, Timbre, Cañón, Rosas | Flowers, Sissy, White, Dream, Bell, Canyon, Roses |
| 55 | Cangrejo, Murciélago, Baile, Iglesia Grande, Los Isleños, Caerse, Sellos | Crab, Bat, Dancing, Large Church, The Islanders, Fall, Stamps |
| 56 | Merengue, Reina, Escorpión, Pato Grande, Piedra, Cara | Merengue [type of dance], Queen, Scorpion, Big Duck, Stone, Face |
| 57 | Cama, Ángeles, Telegrama, Puerta | Bed, Angels, Telegram, Door |
| 58 | Adulterio, Retrato, Cuchillo, Cangrejo, Ferretero, Batea | Adultery, Portrait, Knife, Crab, Hardware Dealer, Pan |
| 59 | Loco, Fonografo, Langosta, Anillo, Araña | Crazy, Phonograph, Lobster, Ring, Chandelier |
| 60 | Sol Oscuro, Payaso, Huevo, Cómico, Tempestad, Avecillas | Eclipse, Clown, Egg, Comedian, Tempest, Little Birds |
| 61 | Caballo Grande, Cañonazo, Piedra Grande, Revolver, Boticario, Pintor, Saco | Large Horse, Gun, Big Stone, Revolver, Apothecary, Artist, Bag |
| 62 | Matrimonio, Nieve, Lámpara, Visión, Academia, Carretilla | Marriage, Snow, Lamp, Vision, Academy, Truck |
| 63 | Asesino, Cuernos, Espada, Bandidos, Caracol, Escalera | Murderer, Horns, Sword, Bandits, Snail, Ladder |
| 64 | Muerto grande, Tiro de Rifle, Maromero, Relajo, Vahos, Fiera | Large Dead, Rifle Shooting, Acrobat, Relaxation, Fumes, Wild Animal |
| 65 | Cárcel, Comida, Bruja, Ventana, Trueno | Prison, Food, Witch, Window, Thunder |
| 66 | Divorcio, Tarro, Pareja de Yeguas, Mascara, Estrella, Mudada, Carnaval | Divorce, Jar, Couple of Mares, Mask, Star, Move/Change, Carnival |
| 67 | Puñalada, Reloj, Autoridad, Fonda, aborto, Zapato | Stab, Clock, Authority, Inn, Abortion, Shoe |
| 68 | Cementerio Grande, Globo, Cuchillo Grande, Templo, Bolos, Dinero | Large Cemetery, Globe, Big Knife, Temple, Bowling, Money |
| 69 | Pozo, Fiera, Loma, Vagos, Polvorín | Well, Wild Beast, Knoll, Vague, Powder |
| 70 | Teléfono, Coco, Tiro, Barril, Arco Iris, Bala | Telephone, Coconut, Shooting, Barrel, Rainbow, Bullet |
| 71 | Rió, Sombrero, Perro Mediano, Pantera, Fusil | River, Hat, Medium-Sized Dog, Panther, Rifle |
| 72 | Ferrocarril, Buey, Jicotea, Serrucho, Collar, Cetro, Relámpago | Railroad, Ox, Turtle, Saw, Necklace, Lightning Rod |
| 73 | Parque, Navaja, Manzanas, Maleta, Ajedrez, Cigarrillo | Park, Knife, Apples, Luggage, Chess, Cigarette |
| 74 | Papalote, Militar, Coronel, Serpiente, Cólera, Tarima | Kite, Military, Colonel, Snake, Cholera, Stage |
| 75 | Cine, Corbata, Viento, Guitarra, Flores, Quiosco | Film, Tie, Wind, Guitar, Flowers, Kiosk |
| 76 | Bailarina, Humo en Cantidad, Caja de Hierro, Violín, Iluminaciones, Represa | Dancer, Smoke Number, Iron Box, Violin, Lighting, Dam |
| 77 | Banderas, Muletas, Guerra, Colegio, Billetes de Banco, Ánfora | Flags, Crutches, War, College, Banknotes, Ballot Box |
| 78 | Obispo, Tigre, Sarcófago, Rey, Apetito, Lunares | Bishop, Tiger, Sarcophagus, King, Appetite, Moon |
| 79 | Coche, Lagarto, Abogado, Tren de Carga, Viajeros, Dulces | Car, Lizard, Attorney, Freight Train, Travelers, Sweet |
| 80 | Médico Viejo, Desesperado, Buena Noticia, Luna Llena, Paraguas, Barba, Trompo | Old Physician, Desperate, Good News, Full Moon, Umbrella, Beard, Spin |
| 81 | Teatro, Barco, Navaja Grande, Ingeniero, Cuerda, Actriz | Theater, Boat, Big Knife, Engineer, String, Actress |
| 82 | Madre, León, Batea, Pleito, Estrella, Muelle | Mother, Lion, Bats, Lawsuit, Star, Pier |
| 83 | Tragedia, Procesión, Limosnero, Bastón, Madera | Tragedy, Procession, Begger, Cane, Wood |
| 84 | Sangre, Ciego, Sastre, Bohío, Banquero, Cofre, Marcha Atrás | Blood, Blind, Tailor, Shack, Banker, Chest, Reverse |
| 85 | Reloj, Madrid, Águila, Espejo, Guano | Clock, Madrid, Eagle, Mirror, Guano |
| 86 | Convento, Marino, Ardilla, Tijeras, Manguera, Desnudar, Palma | Convent, Marine, Squirrel, Scissors, Hose, Stripping, Palm |
| 87 | Plátano, Nueva Cork, Baúl, Paloma, Fuego, Plátanos | Banana, New Cork, Chest, Dove, Fire, Bananas |
| 88 | Espejuelos, Gusano, Vaso, Hojas, Aduanero | Glasses, Worm, Glass, Sheet, Customs |
| 89 | Lotería, Agua, Casa Vieja, Mona Vieja, Cometa, Melón, Tesorero | Lottery, Water, Old House, Old Monkey, Comet, Melon, Treasurer |
| 90 | Viejo, Espejo Grande, Caramelo, Temporal, Asesino | Old, Large Mirror, Candy, Temporary, Murderer |
| 91 | Comunista, Tranvía, Pájaro Negro, Limosnero, Alpargata, Bolsas, Bolchevique | Communist, Tram, Black Bird, Almoner, Espadrille [type of shoe], Bags, Bolshevik |
| 92 | Puerco grande, Avión, Globo, Suicido, Cuba, Anarquista, Gato, León Grande | Large Pig, Airplane, Globe, Suicide, Cuba, Anarchist, Cat, Big Lion |
| 93 | Revolución, Sortija de Valor, General, Andarín, Joyas, Libertad | Revolution, Ring of Valor, General, Walker, Jewelry, Freedom |
| 94 | Machete, Mariposa Grande, Leontina Perfume, Habana, Flores | Machete, Large Butterfly, Leontina Perfume, Havana, Flowers |
| 95 | Guerra, Perro Grande, Alacrán Grande, Espada, Matanzas, Revolución | War, Big Dog, Big Scorpion, Sword, Carnage, Revolution |
| 96 | Desafió, Periódico, Pícaro, Zapatos Nuevos, Vieja, Roca, Mujer Santa | Challenged, Newspaper, Rogue, New Shoes, Old Woman, Rock, Holy Women |
| 97 | Mosquito, Mono Grande, Sinsonte, Grillo, Correr, Limosnero | Mosquito, Large Monkey, Mockingbird, Cricket, Running, Begger |
| 98 | Piano, Entierro Grande, Traicion, Visita Regia, Fonografo, Ortofonica | Piano, Great Burial, Treason, Royal Visit, Phonograph, Gramophone |
| 99 | Serrucho, Gallo Grande, Temporal muy Grande, Carbonero, Lluvia | Saw, Big Rooster, Very Large Timeout, Coal, Rain |