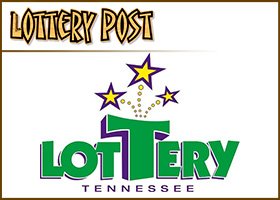 A 57-year-old Fayetteville, Tenn., man who sued the Tennessee Lottery after its first, and to date only, $1 million drawing last summer said he feels doubly cheated after a series of talks with lottery officials left him with no settlement agreement.
Dennis Perry, who won the $10,000 third-place prize, claimed in his lawsuit that mistakes during the drawing may have cost him the top prize.
The rules for the June 26 drawing at Opry Mills stated that the three contestants would randomly pick an envelope from a spinning wheel. One envelope contained a $10,000, third-place prize. The other two sent the contestants to the next round, for a chance at the $1 million grand prize.
But when the first contestant spun the wheel, announcer John Dwyer, a sportscaster for WKRN-Channel 2, told her to take the envelope that was closest to where a pointer on the wheel landed.
She advanced and the series of events left Perry stuck with the $10,000 third-place prize.
According to Perry, if the game had been played by the rules, the first contestant would have picked any envelope she wanted from the wheel. That, he said, could have changed the outcome of the drawing.
The second-place winner, Bridget Magers-Elliott, of Stantonville in McNairy County, who won $25,000, said this week that she also planned to take legal action.
Perry said he and Magers-Elliott met with lottery officials in December in an attempt to negotiate a settlement.
''But we went to the lottery office and they didn't offer us nothing,'' Perry said.
Initially, Perry said, he and Magers-Elliott told lottery officials that they wanted the balance of the $1 million they didn't win. After a long discussion, he said, each agreed to accept $500,000, but left with no agreement.
Soon after that meeting, Perry said, a lottery official called his home and asked, ''How does $250,000 sound?''
Perry and his wife, Betty, both agreed that it sounded fine, and he said lottery officials agreed to get back to them after the holidays.
''They called back Jan. 5, and said they wouldn't settle because they didn't make any mistakes in the game,'' Perry said.
Lottery spokeswoman Kym Gerlock said lottery officials had met with Perry and Magers-Elliott and listened to their concerns, but never entered into settlement negotiations with them or offered money.
Gerlock said the lottery planned to hold two more $1 million drawings.
''The integrity of the games has been a top priority since day one, and we haven't strayed from that.''
In court documents filed in Perry's case, lottery officials said the drawing was ''wholly random,'' even if the drawing was not conducted exactly as the rules spelled out. And, they said, there's no way to prove that the results would have been different if the drawing had been conducted differently.
Perry's suit, filed in Lincoln County where he lives, was dismissed in November because a judge ruled it should have been filed in Davidson County, where the lottery is based.
Perry now plans to find a new attorney, he said, and file another suit in Davidson County.
''We told (the lottery) we'd take anything, and gave them every opportunity to settle. Now, we're going back to what we originally wanted.''