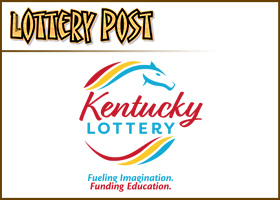 Tennessee games cut into revenue
The year-old Tennessee Lottery continues to have less impact on Kentucky Lottery revenues than expected, with ticket sales for the first six months of fiscal 2004-05 down just 8 percent from the same period last year.
Sales from July 1 through Dec. 31, 2004, were $20 million higher than forecast last spring, when officials were still trying to gauge the impact of the competing Tennessee Lottery, directors of the Kentucky Lottery Corp. learned at a meeting late last week in Louisville.
Still, there was an erosion of Kentucky ticket sales, especially at outlets near the Tennessee border: Sales totaled $348.5 million through Dec. 31, or $30.1 million less than the first half of the previous fiscal year, lottery officials said.
Tennessee's lottery started in January 2004, and last week reported first-year sales of $863 million.
Larry Newby, the Kentucky Lottery's manager of research and planning, said yesterday that Kentucky sales of Pick 3, Pick 4 and scratch-off games have remained strong. In fact, they showed slightly higher sales in the first half of the current fiscal year, compared with the previous one.
Lottery spokesman Chip Polston said that figures show that Tennessee players are still crossing the border to buy Kentucky tickets for Pick 3; the Kentucky game offers a top prize of $600, compared with $500 in Tennessee.
Tennessee does not offer a Pick 4 game, he noted.
But ticket sales for all other games in Kentucky declined sharply in the first six months of the fiscal year, compared with the first half of the previous fiscal year. Powerball sales were off 35 percent, Lotto South off 32 percent and pull-tab sales down 19 percent.
Kentucky officials cited competition from the same or similar games in Tennessee and also noted that those games had few large jackpots between July 1 and Dec. 31.
"Jackpot-driven games are down all over the country," Newby said.
Lottery President Arch Gleason said December 2004 statewide ticket sales were $61.7 million, 18.5 percent below December 2003 sales, but the December numbers were up 8 percent over November.
That was "pretty remarkable, considering we had a snow and ice storm hit" late in the month, he said.
Kentucky Lottery officials now estimate statewide ticket revenue for the full fiscal year ending June 30 to be between $690 million and $698 million.
Last fiscal year's statewide lottery ticket sales were a record $725 million.
In an effort to sustain interest, officials said they hope to introduce a major new online, or computerized, game this spring. At the meeting Friday, the board also authorized development of concepts for 10 new scratch-off games and 10 new pull-tab games.
Through Dec. 31, the Kentucky Lottery had returned $75.7 million to the state treasury, down from $80 million in the first half of last fiscal year, Polston said.
Most of the lottery proceeds go for college grants and scholarships and to fund literacy programs, as well as some contributions to the general fund.