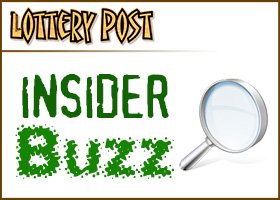 If a lottery is going to be approved in North Carolina, this just might be the year.
At least the 2005 session of the General Assembly appears to offer the best chance ever, for it to happen, said state Rep. Billy Owens, D-Pasquotank, a perennial lottery supporter.
But Owens also said the window for winning a lottery for North Carolina is starting to shut. He characterizes 2005-06 as the last chance, mainly because the political makeup of the General Assembly could shift, making it even more difficult for a lottery bill to pass.
Even some longtime opponents of the lottery, such as Sen. Charlie Albertson, D-Duplin, see support for a lottery rising.
I do think the chances are better for it now than it has been, Albertson said. I dont know what the outcome will be.
Gov. Mike Easley, who is just beginning his second term in office and made the lottery a campaign issue, said that the dynamics have never been so good for passing the lottery. The reasons are two-fold.
n Geography: Easley said that when he was first elected to office in 2000 only two states surrounding North Carolina had a lottery. Now every state has it. North Carolina dollars are going to other states, he said.
n Revenue: A shift in the economy altered the amount of revenue available to states in the 2000s. Easley said without a lottery, finding money for new or expanded programs will come at the expense of existing programs.
Owens has filed a bill in the state House that would establish a local option lottery, some of the proceeds staying within the county to pay for school construction.
Its apparent that we need to help county governments build these facilities, said Sen. Tony Rand, D-Cumberland, another longtime lottery supporter.
Under Owens bill, county commissioners would be able to call for a local referendum on whether to establish a lottery in their respective county. If approved by the voters, 25 percent of the net lottery proceeds would remain in the county to pay for school construction. The remaining net proceeds would be appropriated by the General Assembly to establish or enhance educational programs, such as a statewide pre-kindergarten program, programs to close the achievement gap among races in schools, provide for technology programs, reduce class sizes and reduce the dropout rate.
While proponents are hoping to push the lottery through this year, opponents are gearing up to fight against it.
I think that its going to be much easier this time around to mobilize people and let their voices be heard against the lottery, said Bill Brooks, executive director of the N.C. Family Policy Council.
Brooks said that the 2004 election showed that voters are concerned about moral issues.
Once the newspapers start talking about it, then people will mobilize and rise up and call their legislators and let them know how much they dont want it, Brooks said.
Brooks argued that there is a better solution to paying for school construction than to establishing a lottery. He said removing the cap on charter schools would help meet the school construction demand.
Saying that you need a lottery in order to build schools does not make any sense, he said.
But Brooks said he isnt sure that, given the makeup of the General Assembly, a lottery would fare all that much better this year than in years past.
Weve just done sort of a preliminary look to see whos coming and whos left, and we dont see much change to overcome that margin from the last time, Brooks said.
Owens believes that chances of a lottery passing the House are better than in the past. And both Easley and Rand believe that the Senate, a chamber where lottery bills have passed before, will approve such a bill this year.
Both Rand and Owens point to polls that show the popularity of a lottery.
Seventy percent of all adults in North Carolina have played the lottery at some time, Owens said.
Once lawmakers pass a lottery, Owens said he believes that 60 to 70 counties across the state will implement the lottery within six or seven months.