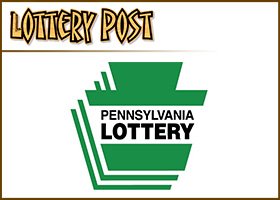 Pennsylvania state senators pressed state Revenue Secretary Greg Fajt last week on just one of the many multimillion dollar questions pertaining to the imminent arrival of slot machines.
Will the new gaming harm the Pennsylvania Lottery, now flourishing due to the many small-time gamblers who focus their wagering dollars on the numbers and instant games?
Fajt's answer on behalf of the pro-slots Rendell administration: We don't think so.
But no one knows for certain. The question has not been studied scientifically here or elsewhere. Some lotteries in other states have seen a flattening or decline in revenues as casino gambling expanded, some haven't.
Other variables may have been more relevant in those states that saw a drop-off, although lottery officials in Michigan and Iowa believe competition with casinos directly hurt them.
The concern has been enough for the Legislature to pass a provision last fall -- part of a wide-ranging tweaking of the slots law, ultimately vetoed by the governor -- mandating that slots revenue make up for any annual decline in lottery proceeds.
The lottery safeguard has been reintroduced separately in the new session, as some lawmakers say they can't stomach gambling with the senior citizen programs that are the Pennsylvania Lottery's designated beneficiaries. They note the state just last year expanded the lottery-dependent PACE/PACENET prescription drug program, and it doesn't make sense to jeopardize it.
"I'm pretty convinced [slots are] going to have an impact," said state Rep. Ron Miller, R-York County, sponsor of the measure that would use slots revenue to cover any lottery decline. "There's only X amount of people's disposable income to use for gambling, and whenever anything new starts, you seem to see a rush."
Rendell administration officials say they analyzed other states in which traditional lotteries had to deal with the arrival of new forms of gambling, particularly casinos or slot machines at racetracks. In West Virginia, Delaware, New Jersey and elsewhere, they say, lotteries sustained themselves and even grew to record revenues after that competition arrived.
"Slots are not intended to compete with the lottery, and there is no reason to believe they will," said Revenue Department spokesman Steve Kniley. "They're intended to capture the millions of dollars Pennsylvanians are already spending each year, playing slots at racetracks in West Virginia and Delaware and at casinos in Atlantic City and Las Vegas."
Kniley acknowledged that the department's survey of other lotteries did not include all states, and no written report on it was produced.
Lawmakers, including some who supported the slots legalization as well as many who didn't, are skeptical about the administration's reassurances for several reasons:
* Few states have jumped into slots expansion in a single swoop the way Pennsylvania is doing. The law has authorized up to 61,000 machines at 14 locations expected to be ready in 2006 or 2007, although some analysts expect the number that will make sense from a market standpoint to be about 35,000 to 40,000.
* Gov. Ed Rendell's new budget projections already raise concerns about the Lottery Fund's future solvency. Annual increases in lottery revenue are expected to slow from the last three years' 10 percent to 12 percent pace. Growth in expenditures from the fund for drugs, transportation and other senior citizen benefits will start outpacing income, even without accounting for competition from slots gambling.
* In many other states, it doesn't matter if other government-sanctioned gambling eats into lottery profits, because the proceeds all end up serving the same general fund or other shared purpose. Pennsylvania is unusual in that the state's primary intent with slots revenue -- reducing property taxes statewide -- is different from the lottery's support of older-adult programs.
"It's not an endless pot of money, and if revenues go down, what are we going to do with all the people signed up for the programs? We have to be prepared for that eventuality," state Sen. Jane Earll, R-Erie, said after Fajt's Senate Finance Committee appearance.
Those in the academic world who study gambling note that it competes for consumers' disposable income with other forms of entertainment, such as dining out and movies, but they've done minimal work examining how different types of gaming cannibalize one another. Racetracks have been viewed as the most vulnerable to casino competition, which is why one method of bolstering the horse-racing industry has been to bring the new slot machines to the tracks themselves.
In West Virginia, the state lottery oversees the racetrack video slots as well as traditional paper games, and revenue from both supports the same education, senior citizen and tourism programs.
Though the slot machines produce more money for the state, the regular lottery has thrived throughout West Virginia's racino expansion, said lottery spokeswoman Nancy Bulla, with the only noticeable slumps due to annual fluctuations in the lottery's Powerball play. Representatives of several other lotteries, including Indiana's and Connecticut's, also said the year-to-year fluctuation of eye-popping Powerball jackpots had more to do with any annual decline than casino competition.
"There has been absolutely no discernible change in [traditional] sales as a result of our video lottery activity," Bulla said. "The people who go to the tracks are people there for the socialization. ... The people who play our traditional games typically stop by the convenience store, stop in for something like a loaf of bread and buy a ticket. It's an entirely different market."
But in Iowa, where a lottery begun in 1985 faced new riverboat and racino competition in the 1990s, sales for certain instant games such as pull-tabs fell 30 percent for locations within 25 miles of casinos, said lottery spokeswoman Mary Neubauer. Powerball and daily number games were unaffected, as were retail locations distant from new gambling sites, but the state's lottery profits have yet in the past decade to match the level reached in 1995.
The impact on the lottery has not caused hand-wringing in Iowa because its proceeds simply bolster the state's general fund, and that overall pot has been much larger as a result of the casinos and racinos. The state realized about four times as much tax revenue from the newer gambling last year as it did from the lottery.
Michigan's lottery, similarly, saw flat or declining revenues for several years after three casinos opened in Detroit, which is also the lottery's major market, said Gary Peters, the lottery's commissioner. Lottery sales last year for the first time surpassed the level of 1999, the year the casinos began to open.
A survey of Michigan lottery players in September 2003 found half had visited a local casino. On those trips they diverted, on average, $37 they would have otherwise spent on the lottery, according to the survey.
"We believe lottery money, like casino money, is entertainment money, and the amount people have for that is not unlimited," Peters said. "We know what our survey says, that our folks are claiming to spend less [on the lottery], and we know revenue is down slightly or is flat, but that gaming dollars spent overall in the state are up."
He and lottery officials in other states say it's up to them to meet such challenges with fresh games, new marketing, more incentives, easier access and other changes that spur sales. They have generally succeeded, as most state lotteries had record sales last year even though other forms of legal gambling were more ubiquitous than ever across America.
The Pennsylvania Lottery, not yet subject to additional in-state competition, has been among the most successful recently. It is on pace for a 12 percent increase in last year's record sales of almost $2.4 billion.
Such success is more important than ever with 71,000 more people added since January 2004 to the lottery-funded prescription drug program and 50,000 more expected by December, as a result of expanded financial income limits.
Even with the state planning to reap a windfall of federal aid to the PACE/PACENET program due to new Medicare drug benefits in 2006, higher enrollment and soaring pharmaceutical costs are estimated to increase overall expenditures within four years by some $250 million, or more than 60 percent.
Considering that, and the administration's own projections that double-digit sales increases can't continue, some lawmakers think it is timely to protect the lottery. There's been no consensus among legislative leaders, however, on what provisions to resurrect in the new session from the bill Rendell vetoed last year.
The biggest attention-getter in that omnibus bill was the prohibition on legislators holding a financial interest in a slots license. Rendell said he would support such a restriction, and a few others, if it wasn't accompanied by so many changes he found unacceptable.
In his veto message, Rendell called the requirement to offset lottery losses with slots revenue "not good public policy." His spokeswoman, Kate Philips, said last week that the governor remains committed to property tax relief as the reason slots were legalized, and "seniors will be one of the groups that benefit most from it."
Erik Arneson, chief of staff to Senate Majority Leader David Brightbill, R-Lebanon, countered that he expects Senate Republicans to support the lottery safeguard if it comes up again. If it's not needed because Fajt's prediction is right, he noted, so much the better.
"The bottom line is if [the governor is] convinced there is no negative impact to the state lottery, then there is no harm in including that language," Arneson said.