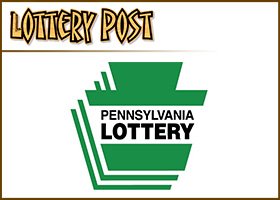 The Pennsylvania Lottery has more than 1,850 outlets with screens displaying virtual animated football and auto races. The odds of finding someone watching a bet play out on the simulated sports action is pretty low.
With a few exceptions, lottery licensees in the region report few customers are spending their time or money on the Xpress Sports games lottery officials introduced in August.
Xpress Football offers the chance to bet from $1 to $20 each on up to 16 possible outcomes — such as a touchdown run or a turnover — in a randomly generated offensive drive scenario.
In Xpress Car Racing, a player can win up to $250 per simulated race — the prize for correctly guessing the placement of three of the 12 competing cars.
A new football drive and car race take place every five minutes.
"We are excited about the future growth potential of virtual sports lottery games," Pennsylvania Lottery spokesman Jeffrey Johnson said. "The lottery's mission is to grow sales and profits for older Pennsylvanians, and in order to grow sales responsibly, it is important for the lottery to continue to try new games that may appeal to new players."
Keen on Keno
Keno, introduced in May 2018, has proved far more popular. For each drawing, a player chooses up to 10 numbers, ranging from 1 to 80, in an attempt to match as many as possible among 20 numbers that are selected by computer and displayed on a viewing screen.
Players may bet from $1 to $20 on each of the game's drawings, which occur every four minutes. A $1 play could yield as much as $100,000, if a player selects 10 numbers and matches all of them.
Reports from a sampling of area lottery locations are nearly all in accord concerning the three games that offer "live" viewing options.
"People really like playing the Keno," said Karen Zeigler, manager at Degennaro Restaurant & Lounge in South Greensburg. "The other two games they don't play."
A screen dedicated to Keno hangs behind the bar at Degennaro's, while the football and car racing scenarios play out on screens mounted on the walls of two separate dining areas.
At least for Keno, "it's been a really good response," Ziegler said. "I see more and more people playing it. They come in to have a couple drinks or to have dinner, and they start playing in their head. Then they decide to play for fun."
"People play the Keno. They don't play the other two (Sports Xpress games) very often," said Taunya Tivo, a bartender at Mt. Troy Inn in Pittsburgh's Troy Hill neighborhood. "We have a group of regular people. They'll play 10 to 20 games before they leave."
At Beer Arena in Hempfield, owner Theresa Ellis similarly has seen Keno attracting more interest than the sports games.
"We've had more people asking about Keno," Ellis said. "It's what people are used to. They're used to picking numbers. How many people are used to sports betting?"
Pennsylvania was among several states — including Delaware, New Jersey and West Virginia — that legalized sports betting last year following a U.S. Supreme Court decision that allowed it. Pennsylvania sportsbooks took in a handle of just under $36 million in May, including about $573,000 through online betting. The bets generated about $2.8 million in revenue and $1 million in taxes.
Ginny Kuncher, manager of the Plaza Newsstand at the Latrobe 30 Shoppes in Unity, said the lottery's Xpress Sports games are "kind of boring" without sound effects to match the depicted action.
"Nobody plays the football, a handful does the (car racing) and a few play the Keno," Kuncher said. "We definitely expected more to play."
Big investment
Although Keno had a three-month head start on Xpress Sports, state sales figures for the respective games bear out the local observations about their relative popularity.
As of June 11, according to press secretary Ewa Dworakowski, the lottery had sold $49.4 million in Keno tickets and paid out $32.1 million in prizes, representing more than $10 million in additional sales since the end of February. In contrast, the Xpress Sports games generated $2.1 million in sales with a prize payout of $1.3 million, adding about $600,000 in sales since February.
About 78% of Keno sales occur at lottery retailers with viewing monitors, although agency officials can't say how many who play the game actually watch the monitors. The state lottery has invested $25.3 million in monitors, which are provided at no cost to participating retailers.
Those playing the virtual games mark their choices on play slips and insert them in a lottery terminal that spits out a ticket with a record of their bets. Players may forgo viewing the games on the screens, instead checking the outcomes of their bets later — by using a lottery ticket-checker machine, by logging on to palottery.com or by using a mobile app.
Alex Zappas, manager of Z Corner Store of Tarentum in the Galleria at Pittsburgh Mills, finds that many of his customers choose the latter option and play the Keno and virtual sports games as they would a traditional lottery game — purchasing a ticket and checking the results later.
The Xpress Sports monitors, he said, are designed for "sitting down in some type of establishment, in a bar or a restaurant. You can sit there for a period of time and probably have a little more play on that."
The newer lottery games have brought excitement to the evening crowds at New Kensington's Woodpeckers Pub & Grub since monitors were installed more than a week ago, according to Stace Monte, a member of the waitstaff.
"The first night we had them, two people between them won $1,500," she said. "We've had lots of customers playing them since. The Keno is definitely the big one, but they come around to play the other ones as well."
Bucking the trend elsewhere, customers at Jay's Lounge in Pittsburgh's Middle Hill have taken a decided liking to the lottery racing game, as well as Keno, according to bartender Sherry Ellis. "After work they're coming in to play them," she said.
Beer Arena customers who don't want to fill out a Keno play slip can provide their selected numbers over the counter for the cashier to enter for them, Theresa Ellis said. People are still getting used to the new games, she said, noting, "There's a little bit of a learning curve."
Lottery officials estimate Keno and Xpress Sports will generate about $9.7 million in profits this fiscal year. Johnson said similar games have met with success in other states. Keno games are offered by neighboring states such as New York, Maryland, Ohio, West Virginia and Delaware, and virtual sports games have seen positive results in Maryland and Washington, D.C., he said.
Hitting new records, the Pennsylvania Lottery sold more than $4.2 billion in all games in the 2017-18 fiscal year, from which it paid more than $2.7 billion in prizes to winners and generated more than $1 billion to benefit older Pennsylvanians.
Battle over online gambling
Virtual games that mimic betting on actual sports isn't the only new direction the Pennsylvania Lottery has taken to attract new players and their money.
In May 2018, it launched PAiLottery, a platform for online games. More than 112,000 people have established accounts and played the online games, Dworakowski said, noting that number has continued to grow.
Pennsylvania residents can join the iLottery program with a 100% deposit bonus and a $5 free play.
About 80% of people who play PA iLottery games play via their mobile device, she noted.
But operators of seven Pennsylvania casinos, including The Meadows Racetrack & Casino in North Strabane, Washington County, sued the state lottery in Commonwealth Court. They are seeking to stop what they say are casino-style games that mimic the look and sound of slot machines and are being offered illegally online through iLottery.
A hearing is set Thursday on the casinos' request for an injunction to immediately halt the lottery's use of some of its online games.
"We continue to maintain the Pennsylvania Lottery is illegally using casino-style games. We eagerly look forward to our day in court," said David La Torre, a spokesman for the casinos.
Johnson said the lottery doesn't comment on ongoing litigation, but added: "iLottery is being operated in accordance with the law, and we will continue to work every day to ensure the Pennsylvania Lottery continues to fulfill its mission of responsibly generating funds for senior programs."
Meanwhile, a leading gambling critic is taking the lottery to task, charging that the new types of games it offers — with quick results and repeat plays — are making gambling addiction problems even worse.
"Electronic gambling is the crack cocaine for creating new addicted gamblers," said John W. Kindt, an emeritus professor of business administration at the University of Illinois. "The faster they can encourage people to gamble, the faster they lose their money and the faster a substantial number of them will get hooked.
"That's called the chase. People try to win back their money, and the more money they lose, the harder they try to win it back."
The Pennsylvania Lottery considers compulsive gambling a disease, Johnson said.
"We work every day to help our players recognize the symptoms of a gambling problem and point them to available resources that can help them," he said, adding that the lottery helps to fund the Pennsylvania Problem Gambling Helpline, 800-GAMBLER, which it promotes on lottery tickets and televised drawings and ads.