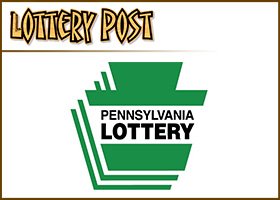 The Pennsylvania Lottery on Tuesday rolled out the latest addition to its line-up with the introduction of a simulated sports games that may appeal to football and auto racing fans.
Called Xpress Football and Xpress Car Racing, these realistic animation of sporting events allow players to bet on an outcome of a random computerized drawings that occur every five minutes.
Tickets to play the games can be purchased and checked at any lottery retailer. Those who want to watch the drawing results in retail time on big-screen currently can do so at more than 1,500 locations, with more to be added, said lottery spokesman Gary Miller.
To play, you make a selection or selections on a play slip of the possible outcome of a drive that starts from the opponent's 20 yard line in the football game or the first-, second- and third-place finishers in the car racing. Turn in the play slip to a lottery retailer or put it in a vending machine and watch the game or race.
In football, players win prizes for correctly choosing one of 16 possible outcomes. For a dollar play, prizes range up to $250 and players can play up to 20 consecutive drives.
In racing, players win prizes for choosing the car numbers that place with $250 prize awarded for correctly choosing the top three finishers in exact order. Play starts at $1 and players can pay up to 20 consecutive races.
Xpress Sports, which is expected to generate $55 million in the 2018-19 fiscal year, is the third expansion of lottery games to be launched this year. In May, the first monitor game was launched, Keno, along with the lottery's venture into online lottery games.
Keno, as of Monday, generated $12.7 million since May 1 and is projected to raise $62 million by the time the current fiscal year ends June 30, Miller said. iLottery, as the online games are referred to, has proven more popular. As of Monday, those games have generated $50.6 million since their launch on May 22 and are projected to generate $300 million in the current fiscal year.
"Following Keno's very strong start, we expect that our Xpress Sports games will also be a big hit with our players," said lottery executive director Drew Svitko. "These games are part of our continuing mission to modernize our business and generate new funds to benefit older Pennsylvanians."
But the lottery's revenue projections for iLottery and now Xpress Sports could hit a snag if the state's 13 casinos that have joined forces have their way.
Like the iLottery family of games that now number 18, the Pennsylvania Casino Gaming Coalition apparently sees Xpress Sports as infringing on the very turf that a 2017 gambling expansion law granted to them exclusively.
"The Pennsylvania Lottery's new game combines elements of online casino games, sports betting and slot machines -- areas that are legislatively restricted to the commonwealth's casino operators. We will continue to oppose their illegal attempts to cannibalize the state's casino industry," said coalition spokesman David La Torre said.
The casino coalition already has signaled it is contemplating taking legal action against Gov. Tom Wolf's administration over its objections to the introduction of iLottery games. Casinos argue those games are too close to the type of online interactive games they themselves hope to offer soon and which the lottery is barred in state law from offering.