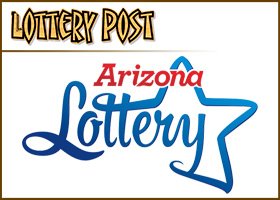 In Snowflake, Ariz., between the White Mountains and the Petrified Forest, 16 hectares of tomatoes grow under massive greenhouses -- the dream and downfall of one of Ontario's largest lottery winners. Parkhill mechanic Bernie Nauss won $22.5 million in 1998. But it only took him and his wife, Krista, a few years to lose one-third of their fortune trying to grow hydroponic tomatoes.
The town of Snowflake, 310 kilometers northeast of Phoenix, wasn't named for its climate: In the dead of winter daytime highs approach double digits. The place was named for two Mormons, an apostle named Erastus Snow and a land agent named William Flake, who in 1878 was sent by Brigham Young of the Church of Latter-Day Saints to colonize Arizona.
Young's ambitions took hold in Snowflake, where in 2001, the church built a temple big enough to hold 35,000 worshipers. At its pinnacle, covered in 24-karat gold leaf, is a three-meter statue of the angel Moroni, who according to Mormon faith descended from heaven 14 centuries after her death to show church founder Joseph Smith the location of golden plates whose text became the Book of Mormon.
The church and its statue tower over the municipal golf course, a neighborhood known as the Snowflake Country Club, where a 1,768 square-foot house still owned by Nauss stands vacant.
But the mechanic's journey to Arizona was guided by an inspiration of another sort -- a vision that wasn't as far-fetched as it might seem.
Researchers at the University of Arizona had concluded Snowflake had an optimal mix of sunshine and groundwater, assets that would later attract the world's largest operator of year-round greenhouses. Officials in Snowflake had recruiting companies to build there.
Nauss and his wife formed a company called Suntastic, hiring a partner with expertise: Exeter farmer Burkhard Metzger, who successfully grows hydroponic tomatoes in Ontario.
Nauss lent enough money to Suntastic to leverage bank loans and lease equipment -- court documents suggest he and his wife put more than $7 million into the project.
The plan was simple, said Joe Papa, who as Snowflake's city manager at the time had recruited them there: Sell greenhouse tomatoes during the winter months, when field tomatoes were latent and prices high.
The first tomatoes were to be ready by January 1999. But the startup was delayed when equipment from Europe was late. The delay turned a promising plan into a disaster.
"In a nutshell, they had bad luck. If they had gotten the building up two months earlier, things might have been different," Papa said.
By the time the greenhouse begin producing tomatoes, it was spring. And by then, prices had begun to drop as field tomatoes from warm climates became available.
Suntastic began losing money. A lot of money. Utility bills and taxes weren't paid.
Nauss and his wife were unwilling or unable to spend more money. Their reluctance, court records show, was driven in part by exchange rates, which would require them to spend more than $1.50 Canadian for every $1 US.
Nauss fired Metzger, then went with Krista to Snowflake to manage the facility themselves, buying the year-old, $116,000 house on the golf course.
The Nausses were genuinely nice but out of their element dealing with regulators, who expected a certain professionalism, and a diverse workforce that included native and Hispanic Americans, Papa said.
Bernie Nauss, who once had his dogs chase news reporters off his Parkhill property, had trouble containing his temper.
"I got along with him, but it was a hard fit for him socially. He was real rough around the edges," Papa said.
Suntastic was soon under the scrutiny of labor, health, environmental and agricultural regulators.
Bankruptcy records show Suntastic had been defending itself against claims for unemployment pay, workers' compensation and employment discrimination.
The facility looked like an plant in trouble. There was no paved parking. Equipment was left all over the place. Neighbors complained their barbecues were being invaded by swarms of flies.
In August 2000, Suntastic applied for bankruptcy protection, seeking a way to keep creditors at bay and operations afloat.
But by year's end, production had ceased. And on March 7, 2001, a bankruptcy court ordered Suntastic be liquidated.
"They kept chasing their tail and ended up belly-up," Papa said.
Court records say Suntastic owed $1,821,997 to the Internal Revenue Service and Arizona tax authorities.
The company's creditors included businesses in 14 U.S. states, the District of Columbia and four countries as well as former U.S. attorney general Janet Reno.
By the end, Suntastic had $10,000 worth of fertilizer but only $2,000 in a checking account, records show.
Bernie and Krista Nauss still own their home in Snowflake, but neither has been seen for three or four years, Papa said.
The tomato fiasco was not the only one for the Parkhill couple.
When Krista Nauss was in Snowflake, she told Papa she had invested in a Canadian resort or hotel and feared she had lost it all.
Sources say Krista Nauss had invested millions in a Sarnia hotel, what was then a Ramada Inn.
Eventually she recovered her investment, a source said.
Their story shows not all lottery jackpots have happy endings, Papa said.
"This case is going to give the lottery commission up there a black eye," he said.
It appears the Nausses got little back from their Arizona investment. Ahead of them in the line of creditors was a bank, Rabobank Netherlands, which was owed $7 million -- the estimated worth of the dormant property.
The property was bought by Eurofresh, the world leader in year-round tomato greenhouses. A second greenhouse was built, doubling the acreage, the parking lot was paved and equipment was put under cover, Papa said.
The Nausses are back in Parkhill, neighbors and friends say.
Long gone is their old abode, a small building topped with plastic sheets stapled to plywood. In its place is a home with a wraparound deck and terra cotta patio.
Across the street is a new house built for relatives, one of the many generous gestures by the couple, friends say.
But the jaw-dropper is on the opposite corner, a mansion valued between $2 million and $3 million when it was built.
Coral marble graces the master bathroom, polished granite tops the kitchen counters, a vaulted ceiling hovers above the dining room. On the bottom floor, the dogs' kennel has tile floors to make cleanups easy, someone who helped build the place said in 2000.
Next to the mansion a $750,000 stable and barn has room for 20 horses, purebred cattle and a grounds keeper.
But wealth hasn't sheltered the family from ill health.
In 2000 Krista Nauss lost her father. Now she is battling breast cancer, a friend said.
Despite his winnings, Bernie Nauss appears unchanged, said Doreen McLinchey, a friend and former Parkhill mayor.
"He's a nice guy. I'm sure he'd give me the shirt off his back," McLinchey said.
When they chat, they never discuss money.
"That's his business," she said.
But the stress of managing a fortune was still apparent.
"I think it was overwhelming for him," McLinchey said.
In town, Bernie Nauss still often dresses like a mechanic, from the work boots on his feet to the cap on his head.
"He's an ordinary guy," said McLinchey. "He's still Bernie."
Pulling Low Card Won High Stake
Bernie Nauss wasn't the first to use gaming proceeds to stake out a homestead in eastern Arizona.
Just south of Snowflake, where Nauss set up his tomato hothouse, is a town called Show Low, named after a poker game played in 1876.
Corydon Cooley, a U.S. army scout, and his partner, Marion Clark, had set up a 40,400-hectare ranch, but found it wasn't big enough for both of them.
Agreeing to settle their differences with a game of cards, the two played through the night until finally Clark said, "Show low and you win."
Cooley pulled out an unbeatable deuce of clubs and took the ranch.
The Mormons later bought the property and their church now occupies the gaming site. But Show Low's main street is still called Deuce of Clubs.
Easier to Grow Than Tomatoes
Bernie Nauss's efforts to grow tomatoes under glass in Arizona went belly-up, but it wasn't the first time the Parkhill mechanic had been stung trying to grow things hydroponically.
In 1997, a year before he won the lottery, Nauss was charged with cultivating marijuana for the purpose of trafficking. A police raid turned up 225 pot plants. Nauss pleaded guilty.