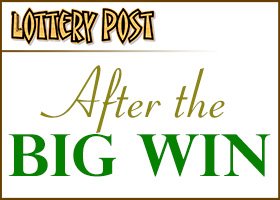 Winner: Shefik Tallmadge.
Year: 1988.
Jackpot: $6.7 million, $335,000 each year for 20 years.
When Tallmadge was 29, he became the biggest winner in the Pick lottery at the time.
He bought a $60,000 nougat-brown Porsche 911 Carrera convertible the day he got his check, quit his $10.75 per hour job at Yuma Proving Ground and took his mother and his sister on a luxurious world tour to Honolulu; Bangkok, Thailand; and Sierra Leone.
Tallmadge transferred from community college to Northern Arizona University and completed a degree in political science. He met and married a pharmacist from Yuma. They moved to California, bought a house on the beach in Encinitas and then a huge house in Escondido.
But Tallmadge soon got into trouble with his California taxes. He moved to Florida, which has no state income tax, and bought another beach house. He tried out law school in Michigan but came back to Florida after the birth of his second child to be a stay-at-home dad.
In 1998, he decided to cash in the rest of his lottery payments through a private company, buying an even bigger waterfront home and investing millions in four Shell gas stations.
But his stations quickly began losing money. He had to sell Porsche No. 7 to stay afloat and the house on the beach. By 2000, Tallmadge had sold or given up his gas stations.
He lost more than $2 million of his lottery winnings and filed suit against Shell for practices that he says were aimed at muscling independent operators like him out of the business. He settled in 2002 for pennies on the dollar for his emotional distress.
Last year, while battling the Internal Revenue Service over back taxes on his lottery winnings, he filed bankruptcy to save the smaller house he had left. He is a stay-at-home dad again and plays the Florida Lottery every week, betting on those same numbers that struck it big in Arizona.
"I entered into the big shark pool, and I was the little minnow," Tallmadge says of his lottery experience.
"The lottery did change my life. What I did with it afterward was the problem."