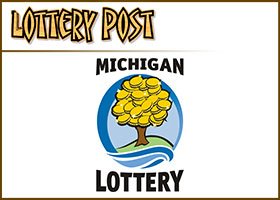 For the second time, a Blue Water Area lottery winner took the money and ran.
Someone won $1 million after scratching off a Michigan State Lottery Millionaire Casino ticket at the Party Port, 3832 Keewahdin Road.
Lottery officials said the winner, who was from Kimball Township, claimed the prize Monday in a lump sum totaling $465,184 after taxes.
The winner chose to remain anonymous. Because the $10 scratch-off game is run by the state lottery and is not a multi-state game, such as Mega Millions, the winner can remain anonymous, lottery spokeswoman Andrea Brancato said.
The rules were different for Ralph and Mary Stebbins of Port Huron, who won the $208 million Mega Millions jackpot in April. The couple claimed their prize out of sight of the media and hit the road in their new RV.
On Wednesday at the Party Port, customers were happy to hear the store had a big winner.
"I think it's great for the person," said Sandy Wypych, 65, of Fort Gratiot, who said she plays the lottery frequently at the store.
The most she's ever won there was $100. "I wish it was me," she said of the million-dollar winner.
Party Port owner Karen Roth said the store has had big prize winners before, selling lottery tickets worth $26,000 and $20,000 in recent years.
She said clerk Paula Jezewski sold the ticket to the winner, who wasn't a frequent customer. The winner scratched off the ticket right on the store's counter.
"It's just very exciting to see someone get rewarded for the money they've gambled," Roth said.
Store manager Maryann Hyde said the multiple lottery wins in the Port Huron area are a long time coming.
"I think it's finally our turn," she said. "There have been too many in Detroit and other areas."