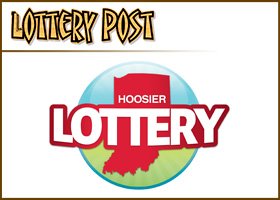 Two men linked to a scandal at the Hoosier Lottery have agreed to testify against a former security officer accused of rigging a $1 million scratch-off game.
According to the terms of guilty-plea agreements filed Tuesday in Marion Superior Court, Chad R. Adkins and Daniel J. Foltz will admit to theft and testify against William C. Foreman, the former lottery official charged with telling them where to buy a winning ticket.
"This type of insider trading could devastate the public's confidence in the lottery," Marion County Prosecutor Carl Brizzi said. "This is one occasion when the game was fixed. Those responsible need to be held accountable."
Brizzi said Adkins, 28, and Foltz, 31, must repay the $50,000 they split between them as the first installment of their jackpot.
Adkins and Foltz face a maximum of three years in prison under terms of the plea agreement. The agreement is expected to be accepted by a judge during a hearing Tuesday.
John C. DePrez, a Shelbyville attorney representing Foltz and Adkins, declined to discuss the details of the case but said both men have cooperated with investigators from the start.
Foreman, 59, is charged with theft and disclosing confidential lottery information. If convicted of disclosing lottery secrets, he could face up to 50 years in prison.
Foreman's attorney, Bryan E. Barrett, did not return phone calls seeking comment.
Investigators say Foreman told Adkins and Foltz that a winning ticket in the "$2,000,000 Bonus Spectacular" game could be purchased in southeastern Indiana.
Acting on Foreman's tip, prosecutors say, the men traveled to Otter's Grocery in Cross Plains and bought every ticket for that game — $640 worth.
The alleged scheme unraveled in September when Adkins and Foltz claimed their winnings and lottery officials recognized Adkins as one of Foreman's friends.
Exactly how Foreman received the information remains unclear. Foreman refused to take a polygraph test and resigned his $52,800-a-year job Sept. 13. Prosecutors say he was a few months short of being able to claim full retirement benefits.