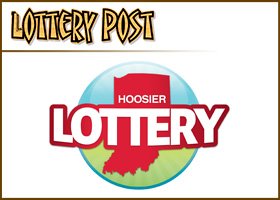 WINCHESTER, Ind. — Four months after buying a Hoosier Lottery scratch-off ticket that won him $900, a Winchester, Indiana, man's luck appears to have run out.
Authorities say Mickey L. Stone, 36, 501 E. Fourth St., violated state law by buying that winning ticket at the Winchester liquor store where he was employed.
Stone was charged this week with unlawful purchase of a lottery ticket by an employee, a misdemeanor carrying a maximum one-year jail term.
According to a report filed by Michael Bare, an investigator for the Hoosier Lottery, Stone bought the Diamond Mine scratch-off ticket at Hughes Pic-A-Pac, 226 W. Washington St., on June 6. At the time, Stone had worked at the store for about a year, the report said.
The winning ticket was redeemed at Hoosier Lottery's headquarters in downtown Indianapolis on June 24.
Interviewed by Bare at the liquor store in late July, Stone at first maintained he had bought the winning ticket in Huntington.
"I reminded Stone that, when the lottery ships tickets to one of its 4,400 retailers, they are in an inactive or inert state," Bare wrote. "In order for tickets to be recognized by the computer system, they must be activated. This can only be done at the lottery terminal in the store to which the lottery tickets were sold by the lottery."
Stone eventually admitted that he "purchased the ticket at his place of employment," the investigator wrote, and "verified that he knew that it was illegal to have done so."
The Hoosier Lottery investigator told Stone that returning his winnings "might influence" a decision on whether a criminal charge was filed.
"Stone suggested that he might make payments to the lottery, but I declined that idea," he added.
Stone was not arrested this week after the charge was filed against him, in Randolph Superior Court, by Prosecutor David Daly's office. The Winchester man will receive notice of an initial hearing in the case set for Nov. 12.
In 2010, Stone was convicted of impersonating of a public servant, also in Randolph Superior Court.
Authorities said he left a voice-mail message for his sister-in-law, purporting to be a Winchester police officer and warning the Idaho woman she would be arrested if she continued to call Stone or his wife.