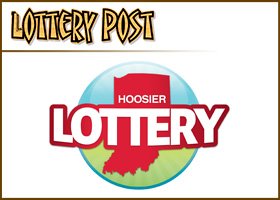 A LaPorte man who for three days kept secret that he held the winning ticket for a $10.5 million Hoosier Lottery jackpot claimed the prize on Tuesday.
Abe Wondergem Jr. saw on Thursday that his ticket had all six numbers from the drawing the night before. He waited until Sunday night before first telling his daughter-in-law about the winning ticket, even though many people in the city about 25 miles west of South Bend had been wondering who would claim the jackpot.
''People up in LaPorte were already talking about who the big winner could be. I even heard people describe who they thought won the ticket,'' Wondergem said. ''I heard people talking about it as they sat right next to me - I just kept quiet.''
Wondergem, 78, decided to accept the cash option of about $4.6 million for his winning ticket, lottery officials said.
He said he planned to invest most of the money and help his family, which includes a son and a grandson. He also might travel to Hawaii to visit friends and to Holland, from which his family emigrated almost a century ago.