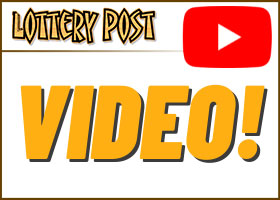 Dreamers and positive thinkers, this one is for you!
By Kate Northrop
MARTINSVILLE, N.J. — Today, Lottery Post published a new installment of the Weekly Roundup series featuring some of the latest lottery stories.
Lottery players that believe in positive affirmations and good karma may want to take note from a few of these winners.
Years after tragedy struck an Iowa couple, a woman found herself gazing at a winning Powerball ticket worth $2 million, giving her the means to tie up loose ends from long ago.
A lot of good happened to an Ontario man in just one week — imagine rounding off a huge milestone with a $35 million surprise!
Then there's a North Carolina woman, who just knew she was going to get her windfall after going through difficult times to do with her health and family and "spoke" her $200,000 lottery win "into existence."
Our Weekly Roundup series on YouTube breaks down all the latest stories, game changes, and most important moments so you can stay up-to-date and in-the-know about everything happening in the lottery world.
Join the conversation and share your thoughts with us in the comments section on YouTube. We love hearing what you think!
Have any ideas you feel are worthy of our Weekly Roundup? Feel free to submit news tips and share other happenings with us by visiting the Contact Us page on Lottery Post.
Visit Lottery Post's official YouTube channel to check out our latest video and see what we have to say in our latest Weekly Roundup.
VIDEO: Watch the Weekly Roundup for July 2023