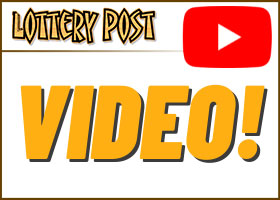 One doggone good lottery win was meant to be!
By Kate Northrop
MARTINSVILLE, N.J. — Today, Lottery Post published a new installment of the Weekly Roundup series featuring some of the most prominent lottery stories in the month of June.
From setting new records to creating promising hopes for the future, the lottery has been a hot topic for players across the world this month.
A dog groomer received the most paw-fect message from her late father in the form of a well-placed lucky charm, which of course resulted in a fur-tastic lottery win.
Another lucky lottery player showed what happens when dedication and perseverance pay off, bagging a multi-million dollar jackpot after playing the same game for a decade.
A New York man celebrated a Mega Millions win in the hundreds of millions while simultaneously setting a new state record, and a U.K. couple celebrated more than just a seven-figure lottery win.
Our Weekly Roundup series on YouTube breaks down all the latest stories, game changes, and most important moments so you can stay up-to-date and in-the-know about what's trending in the lottery world.
Join the conversation and share your thoughts with us in the comments section on YouTube. We love hearing what you think!
Have any ideas you feel are worthy of our Weekly Roundup? Feel free to submit news tips and share other happenings with us by visiting the Contact Us page on Lottery Post.
Visit Lottery Post's official YouTube channel to check out our latest video and see what we have to say in our latest Weekly Roundup.
VIDEO: Watch the Weekly Roundup for June 2023