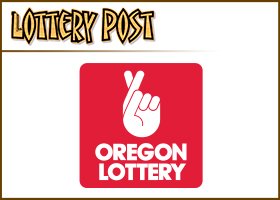 Lucky winner hits jackpot after ten dedicated years
By Kate Northrop
PORTLAND, Ore. — An Oregon man hit an $8.2 million Megabucks jackpot after ten years of playing the game.
Ray Jones of Lake Oswego dedicated himself to the idea of someday winning a Megabucks jackpot, and after finally hitting one worth $8.2 million, he can rest easy.
It happened after he purchased the winning ticket at 7-Eleven on Capitol Highway in Portland.
Jones matched all six numbers in the Megabucks drawing on Wednesday, but the 59-year-old didn't find out until Thursday evening. That night, he scanned his ticket at local retailer and then had a clerk double-check it to confirm it was a winner.
He was not expecting to be instructed to visit Oregon Lottery headquarters in Salem to claim the prize.
"I was darn well hoping it was the jackpot," Jones told the Lottery. "I'm kind of stunned."
The winning numbers in the Megabucks drawing on Wed., June 7 were 6, 7, 11, 25, 39, and 45. The odds of matching all six numbers are 1 in 6,135,756.
Hitting the jackpot did not dissuade Jones from planning on returning to work on Monday, where he works in finance for a banking company. However, having visited Uruguay and New Zealand in the past, he is planning to use the prize money to fund a future trip to South Africa and other destinations.
"I don't know if I'm going to retire," the winner supposed. "I want to travel. I love to see new cultures."
He'll also use the winnings to support local charities.
The Megabucks jackpot has been reset to its starting value of $1 million for the next drawing on Sat., Jun 10.
Megabucks drawings take place every Monday, Wednesday, and Saturday at 7:29 pm PST. All Megabucks winning numbers, prizes, and odds are published on Lottery Post's Oregon Lottery Results page right after each drawing.