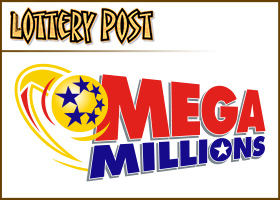 "It still doesn't feel real."
By Kate Northrop
Someone in New York won the state's largest Mega Millions jackpot, setting the new record at $476 million. On Monday, he stepped forward to claim the prize.
Johnnie Taylor, 71, of Howard Beach, was the sole winner of the Mega Millions jackpot from the drawing on April 14, 2023.
It is the largest Mega Millions prize won in New York since the game launched in the state in 2002. The previous record was a $437 million jackpot won by a ticket sold in Huntington in 2019.
After electing to take the cash option of the prize, Taylor received a lump sum payment of $157,288,402 after state and federal tax withholdings.
"It still doesn't feel real," he told the New York Lottery.
His wife didn't think so either — she refused to believe her husband when he told her that he knew who won the jackpot that night. He proceeded to tell her that he was actually the winner, but she was still skeptical.
It didn't set in until he went online to prove that the winning numbers matched the ones on his ticket: 23, 27, 41, 48, and 51, with Mega Ball 22.
Taylor's plans for the winnings might help solidify their new reality. Having recently retired from his job as a building handyman in Manhattan, he wants to travel, buy a new home, replace his 2012 Prius with a newer model hybrid vehicle, and donate to his local church.
He is a frequent customer at Liberty Beer and Convenience on Liberty Avenue in Queens, which is situated near his local subway station. He'll often buy Quick Picks for Mega Millions and Powerball at the retailer and will add the multiplier option when jackpots increase to $100 million or higher.
The retailer will receive a $10,000 bonus from the Lottery for selling the jackpot-winning ticket.
"The New York Lottery congratulates Mr. Taylor on winning this historic jackpot, the sales for which brought millions of dollars to New York's public schools and lottery retailers across the state," New York State Gaming Commission Chairman Brian O'Dwyer said in a press release.
Prior to the win, the Mega Millions jackpot cycle saw 21 rollovers that generated over $21 million for New York education, $4.1 million in retailer commissions, and $10.4 million in non-jackpot prizes for players in the state, according to the Lottery.
Prize amounts and odds for Mega Millions can be viewed on Lottery Post's Prizes and Odds page.
Currently, the Mega Millions jackpot stands at $240 million for the next drawing on Fri., June 9, 2023 at 11:00 pm EST. Tickets cost $2 each, and players generally have until 10:00 pm EST to purchase tickets, although ticket cutoff times vary by state.