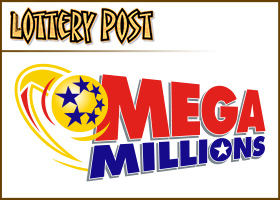 South Dakota-based trust claims largest prize ever paid out to a Texas Lottery player
By Kate Northrop
A trust based in South Dakota made Texas Lottery history when they claimed a $360 million Mega Millions jackpot this week.
The Blue Yucca Trust, of Rapid City, South Dakota, came forward to claim a $360 million Mega Millions jackpot and because the biggest lottery winner in the state of Texas, the Texas Lottery announced on Wednesday.
On Oct. 6, 2023, one Quick Pick ticket matched all numbers drawn in that night's Mega Millions drawing, which were 12, 24, 46, 57, 66, and Mega Ball 22. It was purchased at the Stripes No. 5031 at 5665 Sherwood Way in San Angelo.
The Blue Yucca Trust became the Texas Lottery's 14th Mega Millions jackpot winner upon claiming the prize. The last time a Texas lottery player won the Mega Millions jackpot was on Sept. 24, 2019, when a Leander resident won an advertised $227 million jackpot.
The first Mega Millions jackpot winner in Texas was Ut Van Nguyen of Carrollton, who claimed a $101 million prize from the Oct. 1, 2004 drawing, just shortly after Texas began offering the multi-state game in 2003.
The Blue Yucca Trust selected the cash value at the time they purchased their ticket. Before taxes, the claimant received $157,367,045, a new record for the largest prize paid out to a single Texas Lottery player.
For selling the winning ticket, the Stripes convenience store received a $1 million bonus from the Lottery.
The Mega Millions jackpot currently stands at $267 million for the next drawing on Fri., Nov. 17 at 11:00 pm Eastern Time.
Mega Millions is currently offered for sale in 45 states, plus Washington D.C. and the U.S. Virgin Islands. Drawings are Tuesdays and Fridays at 11:00 pm Eastern Time. Tickets cost $2 each.
The Mega Millions winning numbers are published at USA Mega (www.usamega.com) minutes after the drawing takes place.