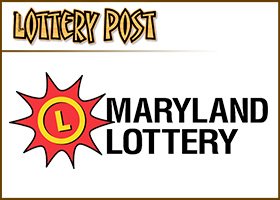 A "penny from heaven" led to a fateful win
By Kate Northrop
HAGERSTOWN, Md. — A Maryland woman is crediting her late father and a "penny from heaven" for winning $2 million in a scratch-off game.
An anonymous Hagerstown resident, going by the name "Happy Dog Groomer" to protect her identity while sharing her story, said that a well-placed lucky charm from her late father was the reason she landed a $2 million top prize in a scratch-off lottery game.
The events that led up to the big win were what put her on the road to becoming a millionaire. Right before scooping up the fateful prize, the dog groomer had won $100 on another unrelated scratch-off ticket. She was going to wait until the following week to claim the prize but noticed a penny on the front steps outside her home, she told the Maryland Lottery.
"The penny was laying heads up," she recalled. "That means it is a lucky penny."
Rather than wait any longer, she took it as a sign that she should cash in the prize right away and buy another lottery ticket. She visited Hub City Liquor on Maryland Avenue in Hagerstown and bought a ticket from the $30 "Cash is King" instant game.
She almost started scratching away with a random quarter when she got home but remembered something important that forced her to stop.
"I almost forgot to use my penny," she told the Lottery. "I had to stop scratching with that quarter and grabbed my lucky penny."
When the $2 million top prize revealed itself, she called her sister right away, who gleefully accompanied the winner to Lottery headquarters in Baltimore this week.
They both credited their father for the win.
"We knew it was a penny from heaven," "Happy Dog Groomer" said.
She explained to the Lottery that her father loved playing the lottery and always had a goal of winning enough money to take care of his family. To honor his dream, the winner says she'll share some of the prize with her sister and her family members and will buy a new house and a car for herself.
For selling the winning ticket, Hub City Liquor receives a $2,000 bonus commission from the Lottery.
With "Happy Dog Groomer" claiming the third top-prize in the $30 "Cash is King" instant game, which launched in September 2022, two out of five top prizes of $2 million remain. There are also four out of six second-tier prizes of $50,000 and five out of ten third-tier prizes of $10,000 left to claim.