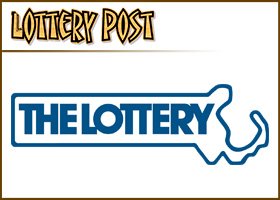 Two months ago, a Vietnamese immigrant named Thien Minh Luu said he experienced a stroke of extraordinary good fortune: He bought a $5 lottery scratch ticket at a convenience store in Worcester and won $1 million.
But what first appeared to be the quintessential modern American fairy tale has turned into the archetypal American family feud. The 45-year-old manicurist filed a lawsuit, saying his 21-year-old son tricked him into turning over the ticket and then tried to steal the winnings.
Luu and his eldest son, Thai M. Nguyen, appeared to have gotten along well before the dispute and even participated in a family celebration after the father hit the jackpot on Sept. 25, said Luu's lawyer, Robert C. Gabler.
"The father was completely taken aback by all of this," he said. "It's a classic example of blood is thicker than water, but money trumps all."
But Nguyen disputed his father's account, saying in an interview that it was his mother who bought the ticket and gave it to Nguyen.
"I'm not tricking him," he said of his father. "He's created a stupid situation that I don't think he'll be able to win for any type of reason."
Late Friday afternoon, Suffolk Superior Court Judge Charles T. Spurlock granted Luu a temporary restraining order barring his son from touching the winnings. Tomorrow, the judge plans to hold a hearing about whether to freeze payouts until the lawsuit goes to trial.
When Luu and his wife, Hoang Nga Nguyen, and Thai Nguyen went to lottery headquarters in Braintree on Sept. 26 to receive the first payment, "it seemed to go smoothly," said Beth Bresnahan, spokeswoman for the Massachusetts Lottery Commission.
The lawsuit, she said, is a "personal matter and one for the courts to decide."
Luu, who returned to Vietnam to visit family the same day his lawyer obtained the restraining order, said in his suit that he bought the Wild Millions lottery ticket at the Sinbad convenience store. When he scratched it, he saw he had won $1 million to be paid in yearly installments of $50,000, minus withheld taxes.
The odds of winning that much were more than 3 million to 1, according to Bresnahan.
After telling his family the good news, Thai Nguyen, who is "more business-savvy, and better-versed in English" than his father, persuaded Luu that he should manage the winnings, the suit said. So Luu signed the ticket and wrote on the back, "I Thien Minh Luu sign this tkt [sic] over to Thai M. Nguyen."
The son presented the ticket at lottery headquarters, posed for a photograph while wearing a Red Sox cap, and got a check made out to him for $35,000.
But his father never saw a dime despite repeated requests, the suit said. Thai Nguyen did write his father a check for $5,000 -- but it bounced.
Later, Luu discovered in the family's apartment a business card for Northeastern Capital Funding LLC of New York, which buys Massachusetts lottery payouts from winners and pays them a lump sum, the suit said. Luu confronted his son about the card, and Thai Nguyen acknowledged he intended to sell the payouts to Northeastern.
"Nguyen took unfair advantage of his father's trust," the suit said.
But Thai Nguyen, in an interview, denied doing anything wrong. He said his mother bought the ticket and gave it to him, although he had no explanation for why his father signed the ticket. Thai Nguyen said he intends to invest the winnings for the family and buy his mother a house.
He learned that his father had filed a suit against him when he got a call yesterday from Northeastern Capital. "It was my scratch ticket," he said. "I don't know what's wrong with him."
The dispute is the latest lottery jackpot to end up in court. The litigation includes a battle last year over ownership of a $4 million scratch ticket in Falmouth.