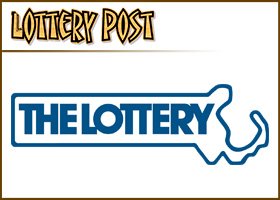 The million-dollar question has been the talk of the town for months: Should an 83-year-old Blackstone man share winnings from a discarded Massachusetts Lottery jackpot-winning ticket with the man who said he accidentally threw it away?
When Edward St. John found the $1 million ticket last October after sifting through a trash can at local convenience store, his answer was a resounding no. But the family of Kevin Donovan , who said he tossed the "Hold 'em Poker" scratch ticket, took matters to court, and this week St. John agreed to pay them $140,000 in the settlement because he wanted to see the money before he died.
"The biggest shame in this case would be if we fought the good fight, ultimately won, and Mr. St. John wouldn't have the ability to enjoy a single penny." said his lawyer, Scott A. Ambler.
In Blackstone, a small town on the Rhode Island border, the issue has resonated for almost a year, said Ambler and the owner of the franchise where the ticket was sold, Joe Varin. It's a tightknit town where residents know each other and have often spotted St. John walking around with his cane, rummaging through refuse with rich dreams.
St. John often came to the White Hen Pantry, the convenience store where he found its largest jackpot to date, Varin said. Ticket purchases jumped 25 percent after that, he said. Patrons still come into the store to buy tickets, hoping for big prizes while dispensing their opinions on matters of greed and good will.
"Customers come in and say, 'Kevin Donovan didn't have the right to go forward,' " said Varin, 38. "They ask me. I try to stay out of it. It's a shame the original owner of the ticket passed away and couldn't see a result, but I'm just glad it's over with." Donovan died earlier this year.
In the spring, the Massachusetts Lottery Commission rejected his claim that the ticket belonged to him, but his family kept pushing, and Donovan's son sued St. John in May. Worcester Superior Court Judge Peter W. Agnes Jr. approved the settlement Tuesday, which grants St. John $860,000. He will receive $43,000 annually for 20 years and Donovan's estate gets $7,000 a year before taxes.
Members of Donovan's family declined to comment or did not return phone calls, and St. John directed questions to his lawyer.
Ambler said St. John has an older brother but few other relatives. He said that except for paying some bills, St. John has not shared plans for the money.
The commission will not cut any checks until it receives a copy of the settlement agreement, which Ambler sent this week, said Beth Bresnahan, a state Lottery Commission spokeswoman.
The White Hen Pantry will reap its own benefits, because the commission awards businesses 1 percent of the winning ticket's amount.
"Mr. St. John saved me," Varin said. "He got me 10 grand."
It is not uncommon to see people hunting for abandoned Lottery tickets. In 2004, the commission started holding statewide recycling events in an effort to clean up the trash generated by its games. Sometimes, lucky hunters discover winning tickets among the throwaways. But big money cases like St. John's are rare, said Bresnahan.
A similar case occurred in 2002 in East Falmouth between a convenience store clerk and a buyer who mistakenly discarded a $4 million lottery scratch ticket. A 2½-year legal battle ultimately ended with an undisclosed settlement.
In the Blackstone case, Varin said, most residents sided with St. John and his finders-keepers stance. But in the end, St. John chose to follow the advice of his lawyer, who urged him to agree to the settlement, rather than go through the slow, grinding court process.
"Ultimately, you have to weigh it with the fact that Mr. St. John was 83 years old," Ambler said. "He doesn't have a wife. He doesn't have any children. He's not a spring chicken."