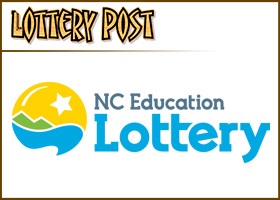 A Superior Court judge said he would decide this week whether the state should stop work on launching a lottery while lawyers debate whether the game is legal.
A group of plaintiffs, led by former N.C. Supreme Court Justice Bob Orr, asked Judge Henry Hight to impose the delay during a two-hour hearing Monday. Orr said House and Senate leaders violated the state constitution in their rush to get the lottery passed last year.
"The question is 'does political expediency trump the state constitution?' " Orr said.
An attorney for the state, however, said there's no legal problem with the way lawmakers approved the lottery and asked the judge to dismiss the lawsuit. Norma Harrell, an attorney with the state Attorney General's Office, said any delay would harm the state's school children.
Just over a third of the lottery's proceeds are supposed to go to college scholarships, building schools and hiring teachers. She said the schools could lose $1.5 million for each day the lottery's launch is delayed.
The state plans to start a lottery in March and has already spent more than $1 million on hiring about 50 staffers, leasing office space and signing contracts with lottery vendors.
The dispute is over whether the lottery is a tax. Under the state constitution, tax bills have to receive two "yes" votes on separate days to pass the House and Senate. For most other legislation, lawmakers can hold both votes on the same day.
The lottery slipped through the House and Senate on close votes last year. After the first vote, lottery backers immediately pushed through a second vote to prevent wavering lawmakers from changing their minds.
Orr said that shouldn't have happened. The lottery is a tax, he argued, even if it's voluntary.
"Obviously, no one is required to buy a lottery ticket," Orr said, but compared that to the voluntary act of paying sales tax when shopping. "No one is required to buy roses for their spouse on Valentine's Day," he added.