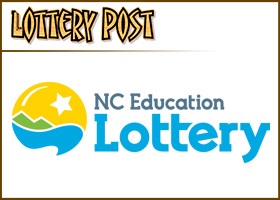 North Carolina lottery will not be blocked
A Superior Court judge ruled today that the lottery legislation is not a tax, and threw out a lawsuit challenging how lawmakers created the state lottery.
Superior Court Judge Henry "Chip" Hight of Franklin County dismissed the lawsuit filed by the N.C. Institute for Constitutional Law representing several taxpayers and interest groups.
"No person is forced to purchase a lottery ticket," Hight wrote in an 11-page ruling. "The lottery act does not impose a tax on the purchaser of a lottery ticket."
The state's first lottery tickets are scheduled to go on sale March 30.
At a hearing Monday at the Wake County courthouse, Robert Orr, executive director of the law institute, argued that the lottery money earmarked for education — about 35 cents for every dollar spent on tickets — was equivalent to a tax. Therefore, Orr argued, lawmakers failed to follow procedure required in the state constitution for revenue bills.
Norma Harrell, the state's lawyer, said the lottery legislation wasn't a revenue bill and lawmakers didn't violate the state constitution.
The plaintiffs complained that the House and Senate each failed to hold two roll-call votes on separate days for the bill, as required for approving tax measures.
"A tax is a forced contribution to government which has no necessary immediate relationship to a benefit conferred," Hight wrote in his ruling. No one is forced to play the lottery, he wrote.
Hight also ordered the plaintiffs to pay the state's legal expenses.
Robert Orr, a lawyer with the North Carolina Institute for Constitutional Law, represented many of the plaintiffs.
"We are in the process of talking with our clients and our board of directors about the next step or steps to be taken," Orr said in a prepared statement.
The lawsuit was filed in December, 3 1/2 months after the lottery became law.
More than 4,000 lottery ticket terminals have been installed statewide, 150 lottery workers have been hired and an advertising campaign is scheduled to promote the first sales of scratch-off tickets March 30.