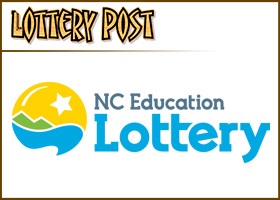 The profit from the sale of lottery tickets in North Carolina is really a tax on the state's residents, which means the law that created the games was passed unconstitutionally, attorneys for a group of taxpayers argued Tuesday before the state Court of Appeals.
"The fundamental criteria is that the revenue is going to the general benefit of the public," Robert Orr, the taxpayers' lawyer, told the three-judge panel. "The lottery was sold as a revenue-raising proposition to raise money for education in North Carolina."
If so, Orr argued, that means lawmakers should have voted on it over two separate days, as required by the state constitution for any bill that would "impose any tax upon the people of the state." In 2005, the House and Senate each approved legislation that led to the creation of the North Carolina Education Lottery in votes cast on a single day.
But Norma Harrell, a lawyer with the state Attorney General's Office, told the court that unlike a sales or income tax, lottery participation by the public is voluntary. "Nobody forces anybody to buy a lottery ticket," she said.
Last year, a Wake County judge last year agreed with the state and dismissed the claim. If the plaintiffs win their appeal, the lawsuit could derail or delay the operations of the lottery, which began selling tickets in March 2006 and recently exceeded $1 billion in total revenue.
The state takes at least 35 percent of ticket revenues — projected to reach $350 million for the fiscal year ending June 30 — and earmarks them for education initiatives, including class-size reduction, pre-kindergarten programs, school construction and college scholarships. It's that use of the money — for such a broad concern as education — that Orr and his clients consider a tax.
If the panel finds the Legislature failed to properly vote on the lottery law, Court of Appeals Judge James Wynn questioned whether the ruling would harm contracts in place with private businesses to operate the lottery. Sales could stop and winnings could be returned, he theorized.
"How can it be done without having all chaos break out?" Wynn asked.
Orr, who is also a GOP candidate for governor, said the court could delay enforcing the ruling, allowing lottery sales to continue until the General Assembly passes a new lottery law.
The plaintiffs who appealed include the Wake County Taxpayers Association and the N.C. Family Policy Council. Lawyers for the nonprofit N.C. Institute for Constitutional Law are representing the taxpayers who sued.
The appeals panel, which also included Judges Ann Marie Calabria and Robert Hunter, didn't say when they would rule, but it likely won't be for a few months.