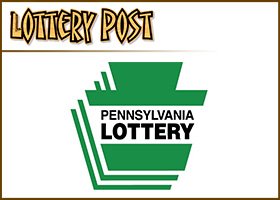 A Pennsylvania man charged with forging a winning lottery ticket in October was only playing a joke on a coworker, his defense attorney said today.
That joke, attorney Stephen Ellwood said, was merely "that (James A. Koons Jr.) wanted someone to find it and think it was real."
And that someone — Brian Scott Miller, 34, of Pheasant Drive South in North Middleton Township — now faces charges after he allegedly found the ticket at the Middlesex Township trucking firm where he worked and tried to cash it.
When Miller showed up at Pennsylvania Lottery's headquarters in Middletown, he brought three coworkers from Roadway Express.
The four were part of an 18-member group of employees who played Powerball every day, buying tickets at various stores around Carlisle. On Oct. 21, they showed up with what appeared to be a "second-tier" winner worth $853,942.
Officials took the ticket and, as standard procedure, told Miller he would be contacted in four to six weeks.
In reality, though, the lotto official turned the ticket over to security, saying "that the ticket felt funny and might not be official," authorities say.
A few quick tests confirmed that it was neither official nor purchased locally.
An undercover agent with the Pennsylvania Attorney General's Office set up a sting and had Miller come in to collect a check. Instead, Miller was given a fake check and promptly arrested.
It was only after the ticket was traced to a store in Koons' hometown of Hegins that authorities began to pursue others' involvement in the scam.
In grainy surveillance footage shown at today's hearing, officials showed a man — subsequently identified as Koons — pulling the bogus ticket out of his pocket and sliding it under a newspaper left on the table at Roadway's break room.
Five minutes later, Miller sat down at his usual table and, like he did every day, checked his tickets against the printed winning numbers. Below the paper, he found a ticket with five of the six numbers matched from the night before.
At the time of his arrest, Miller was charged with forgery and attempted theft by deception. The net sentence, had he been convicted, was up to 14 years in prison.
It was only after more leads surfaced that authorities changed the charges to making unsworn falsification, which carries a two-year maximum.
At the same time, Koons was charged with forgery, unlawful use of a computer and tampering with a public record.
The other 17 members of the pool are cleared of any wrongdoing, authorities say.
Among the evidence presented today was testimony that Koons had, shortly after Miller was arrested, attempted to wipe clean his computer's hard drive. A state police computer forensic specialist was still able to locate six thumbnail pictures of a scanned lottery ticket on the computer that police seized.
By scanning a real lottery ticket and "cutting and pasting" numbers over top of the real ones, Koons created not one but three of the fake tickets, authorities say. He told authorities he subsequently tossed one of the tickets and left the other two in Roadway's break room, where Miller found one.
At today's hearing, District Judge Susan Day forwarded all charges to Cumberland County Court. If convicted, Koons could face up to 10 years in prison.
Miller is awaiting a May trial in Dauphin County.
Both remain free on bail.