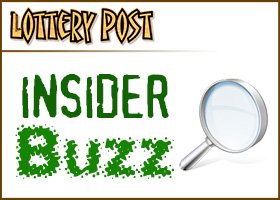 James A. Koons Jr.'s practical joke backfired in a big way.
According to his attorney, the Hegins man thought it would be funny to fake a $853,496 winning Powerball ticket and leave it underneath a newspaper in the break room at the Roadway Express terminal in Middlesex Twp.
Instead of a laugh, Koons — and an unwitting co-worker — ended up in a legal mess.
Yesterday, Cumberland County President Judge Edgar B. Bayley sentenced Koons, 38, to 12 months of probation and fined him $2,500 for forgery and tampering with public records.
He still faces the prospect of having to pay more than $12,000 in legal bills for former co-worker Brian S. Miller, 35, of North Middleton Twp., who was arrested when he tried to collect on the bogus ticket.
"He created that ticket as a joke," said Koons' attorney Stephen Ellwood. "In fact, he created two tickets. Whoever found the other one tossed it in the trash.
"It was intended to get a reaction from someone, and then [Koons] would burst their bubble," Ellwood said. "In hindsight, it was a terrible joke."
Miller wasn't targeted for the joke, Ellwood said. Miller and Koons worked different shifts and didn't really know each other, he said.
According to the attorney general's office, Koons made the fake ticket on his home computer and planted it at Roadway — where he no longer works — in November 2005.
Miller, 35, was arrested after presenting the forgery at lottery commission headquarters in Lower Swatara Twp.

"It had as much chance of being accepted by the lottery commission as I do of going to the moon next month?" Bayley asked.
"Yes, your honor," Deputy Attorney General George Zaiser said.
Miller was charged with making an unsworn falsification to authorities after he told investigators he had bought the ticket, Zaiser said.
A Dauphin County jury acquitted him in May. Zaiser was the prosecutor.
Miller, who ran a lottery pool at Roadway, claimed during his trial that he thought he had dropped the bogus ticket while sorting through lottery tickets.
Yesterday, Zaiser argued that Koons should be ordered to cover Miller's legal bills because his prank got Miller into trouble.
Ellwood countered that Miller caused his own problems by lying.
Bayley said he'll hold a hearing on the compensation issue later.
"I'm sorry for what everybody went through," said Koons, who pleaded guilty to the charges that were filed against him.
Miller, who watched Koons' sentencing, referred questions to his lawyer, Robert Daniels.
"Nobody has ever apologized. No one is willing to take responsibility. And Brian's left holding the bag," Daniels said. "This shouldn't happen to anybody."