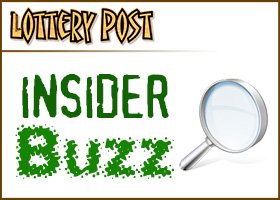 The locations were nondescript: unmarked buildings in impoverished Philadelphia neighborhoods, sometimes containing little more than a table, some folding chairs, and a coffee pot.
But behind the unremarkable facades, prosecutors alleged Friday, was an extensive and intricate network of illegal street lotteries, 40 places where people could place small-change bets — with the profits allegedly helping the ring's boss, Gary Creagh, buy luxury cars and lavish apartments from New York City to Las Vegas to Miami.
Creagh, 66, was one of nine people charged in the alleged conspiracy, District Attorney Kelley Hodge said at a news conference. She called the long-running numbers racket "truly a family affair," because Creagh's son, daughter, and nephew were charged alongside him.
Court records did not list an attorney for Creagh, who faces counts including corrupt organization and conspiracy. Someone who answered a call to a cellphone number listed for him quickly hung up Friday afternoon.
Sgt. Jerry Rocks said Creagh's operation had managed to stymie previous investigations for decades, largely because Creagh had insulated himself with a layer of subordinates.
Deputy Commissioner Dennis Wilson said the case "was really a thorn in the side" of law enforcement.
Authorities were circumspect about what broke the case open. But the long-running scheme, according to prosecutors, worked like this:
Two employees typically manned the betting locations, mostly unmarked buildings in neighborhoods ranging from Point Breeze to North Philadelphia. As in the state's lottery system, bettors would place wagers on whether certain numbers would be selected. But in the illegal lottery, bets could range from 10 cents to $20, and winners would earn a tax-free 700-1 return, as opposed to the 500-1 yield from the state's lottery system.
Daily revenues at some locations ranged from $200 to $1,500 per day, six days a week. One location, on the 5800 block of Kemble Avenue in East Germantown, raked in at least $14,000 in revenue per month.
Prosecutors said Creagh, who owned an $850,000 house in Moorestown, also owned a $1.5 million property in New York City, a $1 million property in Las Vegas, and at least $3.25 million worth of property in Miami. Between 2011 and 2014, prosecutors said, Creagh deposited more than $3 million into his personal bank accounts, $490,000 of which was in small amounts of cash.
Assistant District Attorney Raymond Driscoll said he believed the windfall came straight from Creagh's sophisticated gambling racket.
"I'm unaware of any legitimate income Mr. Creigh had," Driscoll said.
Creigh's bail was set at $250,000 unsecured, according to court records. His next court appearance, a pretrial conference, was scheduled for next week.