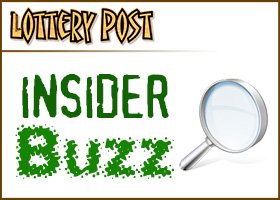 GIRARD, Kan. — Paul W. Lyle learned that he won the grand prize in a Kansas Lottery second-chance drawing at his preliminary hearing 11 days ago. Trouble was: The former radio executive was facing a charge of felony theft for embezzling a reported $87,750 from his employer, American Media Investments, which owns three radio stations in Pittsburg, five in Joplin, Mo., and five more in Texas.
The supreme irony: Lyle, 63, the company's chief operating officer until the theft was discovered in May, confessed that he stole the money to feed an out-of-control addiction to scratch-off state lottery tickets.
Crawford County Sheriff Sandy Horton said investigators discovered $30,457 worth of losing scratch-off tickets in a drawer of Lyle's desk in his office at KKOW radio station near Pittsburg.
Lyle was charged with the offense July 21.
But then his name popped out of the hopper Sept. 20 at the Kansas State Fair in Hutchinson in a "second-chance drawing" for purchasers of losing scratch-off tickets. The drawing, billed as "Cruisin' and Cash," featured a grand prize package of a 2009 Cobra 230 boat and trailer, boating accessories, about $2,000 in cash, and tickets to NASCAR's racing event this weekend at the Kansas Speedway.
Estimated value of the total package: $96,000.
The irony did not escape the defendant, who learned of his good fortune when state lottery officials contacted the Crawford County Sheriff's Department the next day in an effort to locate Lyle and word was passed on to the courthouse, where his preliminary hearing was in progress.
"It's like being struck twice by lightning, one of which kills you, the second of which revives you," Lyle told the Globe in a telephone interview.
Restitution
Lyle pleaded guilty Thursday in an agreement with the Crawford County attorney's office that will prevent him from catching the race this weekend at the Kansas Speedway. Or ever taking a cruise in the Cobra 230.
As part of the plea bargain, prosecutor Michael Gayoso Jr. said, Lyle has agreed to turn over his entire lottery winnings to help pay the anticipated restitution that American Media Investments will be owed in the case. Lyle is to be sentenced Nov. 30 in Crawford County District Court.
"I doubt I'll ever have another case like this," Gayoso said. "I'm damn sure of that."
Authorities believe that Lyle began stealing from the company about as soon as he was hired as its chief operating officer in January 2008. The thefts via company credit and debit cards continued into May of this year, when an internal audit caught up with him. He was fired by the company immediately, Lyle said.
The sheriff said he doubts that Lyle would have had the wherewithal to pay restitution if he had not won the drawing.
Ed Van Petten, director of the Kansas Lottery, called Lyle's story "ironic and unfortunate."
"We strive to be entertaining as all gaming venues (do)," Van Petten said. "Unfortunately, there are some people who have addictive personalities, and become addicted to the rush and thrill of gaming."
Van Petten said studies show that "only about 3 percent of the population" develops problematic addictions to gambling, and of those, "a fairly minuscule" number become hooked on scratch-off tickets.
Lesson learned
Lyle admitted that his obsession with scratch-off tickets got out of hand. He said he had never had a problem with gambling previously, despite living in Las Vegas at one time and occasionally gambling in casinos there. He said that after his arrest, he sought and received "professional" help.
"I've certainly learned a lesson, I can tell you that," Lyle said.
A spokeswoman for American Media Investments told the Globe that the company believes "justice has been served." She said she did not want to comment any further on what the company regards as "an unfortunate situation." The company would not confirm the amount of the theft, but the sheriff said a company representative computed the loss at $87,750.
Lyle's conviction carries a sentencing range of five to 17 months in jail or prison. But it is a presumptive probationary offense in Kansas because Lyle has no previous felony convictions, Gayoso said. The defendant most likely will be placed on probation for up to 12 months, the prosecutor said.
Gayoso said it probably would have been impossible to prove that the losing scratch-off ticket that won the second-chance drawing was purchased with stolen money. The plea agreement was needed to ensure that Lyle's winnings will be used to pay back most of what he stole.
A little short
Former radio executive Paul Lyle's lottery winnings may fall short of the full extent of his theft from his employer.
The retail value of the boat he won is $56,000. The director of the Kansas Lottery said $28,000 of Lyle's $96,000 prize package covers mandatory withholding of federal and state income taxes, sales taxes, and first-year registration fees and property taxes on the boat and trailer.
(Click to display full-size in gallery)
Thanks to the dozens of people who recommended this story.