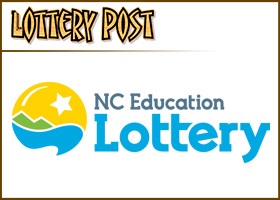 When the North Carolina General Assembly returns for session next week, lawmakers won't have to answer the question they've been asked to speculate on for years: Will the lottery finally pass?
It finally did last August.
The North Carolina Education Lottery began selling its first scratch-off tickets March 30. Sales had surpassed $100 million by late Friday and should soar when the multistate Powerball gets under way at the end of May.
"I think they did a great job getting the lottery up and running," said Rep. Bill Owens, D-Pasquotank, who filed lottery bills for years until finally getting one through in 2005.
Now, there will be a new question at the Legislative Building: Should the lottery law already be changed?
Lawmakers say expect proposals when they reconvene May 9 to ensure that the estimated $400 million projected in net lottery proceeds adds to existing education spending, rather than replace it. Others may seek a new formula that determines how a portion of those profits earmarked for local school construction projects are allocated.
But there doesn't appear to be much support to tinker with how the lottery games operate, saying it's too early to make changes.
"We're going to make sure that we do not allow the lottery money to supplant current education money," House Speaker Jim Black, D-Mecklenburg, said after a recent meeting with fellow House Democrats. "That's very important to all of us."
Gov. Mike Easley and legislative leaders have insisted that the lottery profits will be added to the state's education budget, rather than replacing money that can be used in other agencies.
Exactly how that will be accomplished, and whether it will make any difference to critics, is unclear.
The law requires half of lottery profits to be spent on the More at Four preschool program and class-size reduction in elementary schools. Another 40 percent is earmarked for school construction and 10 percent for college scholarships.
Last year, lawmakers initially included a provision in the law prohibiting lottery profits from replacing existing money spent on education.
But that was dropped in the final version of the law. Its absence didn't get much attention until Easley's office said it would use lottery money to replace as much as $200 million the Legislature already was spending on More at Four and class-size reduction to pay for 5 percent raises for teachers.
Easley said the education budget he'll recommend to lawmakers will go up at least by the same amount of projected lottery revenues, along with extra money to reflect enrollment and revenue growth. And he wouldn't sign any budget passed by the Legislature that doesn't agree with that.
Easley has talked about putting language in state law or in the state constitution to ensure lottery proceeds will be above and beyond existing education funding even after he leaves office in 2009.
Easley spokeswoman Sherri Johnson said the governor wasn't ready to release his lottery suggestions, but House Majority Leader Joe Hackney, D-Orange, said it seems as if talk of a constitutional amendment has quieted.
Lottery opponents argue that any so-called "non-supplant" language won't have much of an impact because some lottery money is already earmarked for ongoing programs. It's impossible to say whether lawmakers would have kept using regular tax revenues to pay for those program if lottery funds didn't exist.
"I don't think there's any way to absolutely guarantee that supplanting will not take place," said John Rustin with the North Carolina Family Policy Council.
Hackney said he expects discussions over whether to change the formula in the lottery law to disburse a projected $161.5 million in money for school construction.
Sixty-five percent of the money is supposed to be allocated to all 100 counties based on the average daily attendance in their public schools. The remainder is handed out disproportionately to those counties whose three-year weighted average property tax is above the state average.
Some large counties like Wake County have complained that their proposed share of $9.2 million next year is half of what Mecklenburg County will receive even though their enrollment figures are somewhat similar.
"It's about 45 counties that are being discriminated against the other 45 counties, with 10 counties about a wash," said Rep. Paul Stam, R-Wake, a lottery opponent. "It's blatantly discriminatory."
Dozens of smaller, rural counties will receive less than $1 million annually. Bertie County manager Zee Lamb said the $497,000 his county is scheduled to receive still will make a difference to a county with a budget of $17.5 million.
"We ... need all the help we can get," Lamb said. "I hope if they do tinker with the formula it doesn't punish or penalize low-wealth counties."
Others have talked about raising the percentage of ticket revenues dedicated to prizes above the current 50 percent, which is low compared to surrounding states. Along with loosening advertising restrictions and spending limits, the higher payouts could help boost sales.
Tom Shaheen, the lottery's executive director, said that while some technical issues may be considered in the future, he's satisfied with the current law.
"The advertising restrictions are tough, but I believe they're here to stay," he said.