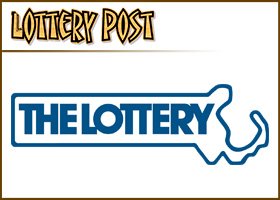 The Massachusetts Lottery's Star Spangled Sweepstakes is shaping up to be a Yankee Doodle disappointment.
With just four days remaining until the game ends on Saturday, prior to the July 4 drawing, sales of the $20 ticket have been significantly below expectations, said lottery spokeswoman Beth Bresnahan.
Through Monday sales hovered at about 30 percent of the game's 4 million tickets, or about 1.2 million tickets, have been sold.
"It's a little slower than expected," said Bresnahan.
Bresnahan said the Lottery is anticipating a last minute rush and is confident sales will be able to reach 2 million, the mark needed for the lottery to break even on the game.
The Star Spangled Sweepstakes went on sale on May 1.
At $20 per ticket, it's the most expensive game ever offered by the lottery.
Only 4 million tickets were printed, and when the game went on sale May 1, officials said they would be on sale until tickets sold out or until June 30, whichever came first.
According to the original plan, 4 million in sales would generate $80 million in revenue. The lottery would keep half and distribute the other half in prizes with a single $20 million winner, 10 winners of $1 million winners, and 40 at $250,000.
Bresnahan said the lottery is committed to distributing the $40 million in prizes, even if the ticket sales come up short.
If fewer than 2 million tickets are sold, the lottery will lose money on the game, Bresnahan said. It needs to sell another 800,000 tickets by Saturday night just to break even, she said.
She said officials are confident last minute sales as the game winds down will push sales over the break-even point.
"It's unlikely to be 100 percent, but we're expecting a last minute rush," she said.
As sales lagged early on, the lottery devised a bonus Early Bird drawing, handing out $1,000 prizes each day since June 1 to people who purchased sweepstakes tickets in advance. Originally, the daily prize winner had a week from the drawing to drive to lottery headquarters to claim the $1,000 prize, but that has since been amended to Aug. 1.
Bresnahan said the promotion generated some increase in sales. "There was also an uptick during Father's Day weekend," she said.
Going into June, the game had sold about 800,000 tickets.
Bresnahan said lottery officials are attributing the sluggish sales to the game's "newness."
Other states have conducted similar games and done very well, she said. The Michigan equivalent of the Star Spangled Sweepstakes sold out in 11 days, she said.
Another reason for the slow sales seems to be the majority of the Massachusetts lottery business — roughly 70 percent - is in the form of instant scratch tickets, she said.
Buying a ticket and waiting weeks to learn if it is a winner "is a different concept," she said.
She said that from standpoint of ticket holders, fewer sales means better odds of winning.
If all 4 million tickets sell out, the odds of hitting the are 1 in 4 million. If sales reach 50 percent, the odds are 1 in 2 million, while 30 percent translates to 1 in 1.2 million.
In comparison, the multi-state Mega Millions game has odds of 1-in-175 million. "If you bought a Star Spangled Sweepstakes ticket, it means you have the best odds of winning a $20 million in prize in the history of the lottery," she said.