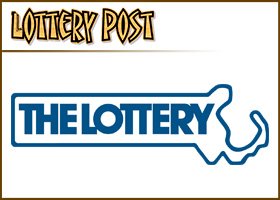 Game will get new name, longer odds, bigger jackpots
For devotees of Megabucks, the odds of winning may soon be getting longer under a proposal to update the 27-year-old jackpot game.
Though it will be harder to win the twice-weekly drawing, with odds falling from approximately 1 in 5 million to 1 in 13 million, there's an upside, says a lottery official. The game will be getting richer, meaning bigger jackpots.
"A lot of the things that are going to change will be more user-friendly," said lottery spokesman Dan Rosenfeld.
The update to Megabucks, which dates back to 1982, comes at a time when lottery revenues are off by about 5 percent. Changes — including changing the name to Megabucks Doubler — will be discussed by the State Lottery Commission on April 2, Rosenfeld said, and he anticipates the commission will approve them.
The lottery mailed out letters to 51,000 season ticket holders about the possible changes.
Susil Sharma, owner of Main Street Smoke Shop in downtown Peabody, says longer odds are not a bad thing for Megabucks.
If customers see bigger jackpots, "they are going to buy more Megabucks," Sharma said. That could mean more spending on a game eclipsed by multistate games with much larger payouts, but with less of a chance to win. For instance, Megabucks' estimated jackpot on Saturday was $500,000, while Mega Millions' prize on Friday was $34 million. However, the probability of winning Mega Millions was 1 in 175,711,536, according to the lottery's Web site.
Sharma noticed that when last week's Megabucks jackpot climbed above $4 million, more customers bet. Jackpots in the $13 million to $15 million range tend to cause more people to play Megabucks.
"Let's see what happens," said Sharma, who said his lottery sales were off last year, and so were his commissions.
"I think it would be good," said Barbara Higgins, a Lynn resident who works at a Shaw's supermarket in Peabody and is a regular at the downtown smoke shop. "Yeah, why not? Why not let it build up."
Higgins plays the game on Wednesdays and Saturdays.
Among the planned changes, the starting jackpot will rise from $400,000 to $500,000.
In addition to a 20-year payout, winners will be given the option of a lump sum payment.
"We believe it will generate more excitement because the pot will grow more quickly," Rosenfeld said.
The lottery generates money for city and town services. About 69 percent of its revenues are now used to pay prizes, another 8 percent is used for expenses, including commissions, and 23 percent is returned to cities and towns in the form of local aid, according to the lottery's Web site.
The state's financial situation will be on the menu Wednesday when Treasurer Tim Cahill speaks at a North Shore Chamber of Commerce breakfast at 7:30 a.m. at the Sheraton Ferncroft Resort in Danvers.
Megabucks is still popular, generating $40.5 million in sales last year, Rosenfeld said. Cash Winfall made a windfall of $38.5 million, and Mass Cash made $40.5 million.
Last year, the lottery generated $4.7 billion, but this year, in fiscal 2009, Rosenfeld said, it's expected sales may dip 5 percent given the economy.
Clerks interviewed last Monday hadn't heard about the new Doubler game because the changes have not been approved.
Dan Piotrowski, who works at Arge's Liquors in Salem, said Megabucks is not popular in the Boston Street liquor store.
"A scant few here and there," he said about Megabucks players, "not as much as the Mass Cash and Mega Millions. Then again, it's a relatively small place."
The Beverly Shop 'n Go on Essex Street touts the amount of winnings on a sign above the door. There, manager Sam Patel said quite a few customers play Megabucks.
"They introduced the Doubler, that's all I know," he said. "We are waiting for the details."
Staff writer Ethan Forman can be reached at 978-338-2673 or by e-mail at eforman@salemnews.com.
Megabucks Doubler
The Lottery is planning to update Megabucks with a new name — Megabucks Doubler — and longer odds to build up bigger, more enticing jackpots.
One in 10 tickets will be "doublers," meaning all winnings except the jackpot are doubled.
Players will have to match six numbers 1 to 49 instead of the present 1 to 42.
There will be increased payouts for low tier winners. Players who match three out of six numbers now get a free bet. Under the new payouts, matching three numbers wins $2 ($4 if the ticket is a doubler).
A match of four out of six will see the payout go from $75 to $100 ($200 for doublers). A match of five out of six will see the jackpot go from $1,500 to $2,500 ($5,000 for doublers).
The starting jackpot will rise from $400,000 to $500,000.