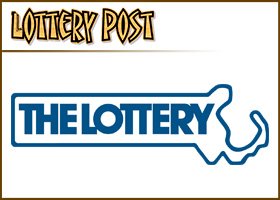 The Massachusetts state lottery, which fell short of revenue projections last year, is dramatically expanding a keno-style game in a move it estimates could bring in an additional $160 million annually, officials said.
The Daily Race Game, in which players can win up to $900 on a $1 bet, will expand from 200 to 1,500 locations across the state, and the graphics will change from cars to horses. Lottery commissioners on Wednesday approved the changes, which should be complete by next spring.
Lottery revenue was down $120 million last fiscal year but it's up 5.5 percent after slightly more than one quarter this fiscal year, in part due to strong sales of the state's first $20 scratch ticket, Lottery spokesman Dan Rosenfeld said.
"We're well on our way to reversing the trend from last year," Rosenfeld said.
The lottery redistributes most of its revenue collected from scratch tickets, keno and numbers games to municipalities. It provided a record-high $951 million in fiscal 2006 and $936 million the year before.
But aid to taxpayers in fiscal 2007 was $892 million, a four-year low and a decrease of $59 million from the prior year. Sales of the "Star-Spangled Sweepstakes" $20 ticket, featuring a $20 million top prize, were disappointing.
Any long-term decrease in lottery revenue would be a concern for cash-strapped municipalities, many of whom already have cut workers and reduced services.
The Daily Race Game, which is animated on a television screen, will be expanded mainly in pizza shops and family-style restaurants, Rosenfeld said. The lottery's Keno game has 1,750 locations in convenience stores, bars and restaurants.
"The plan is to stay in family restaurants. From a business standpoint, it makes sense. People are there longer and they are more apt to play," he said.
The Massachusetts Council on Compulsive Gambling criticized the locations.
"We're concerned about the child that is going to be at the pizza parlor with their family and see their parents playing what looks like a video game," council spokeswoman Margot Cahoon said. "That's going to bring on an early interest in gambling."
JudyAnn Bigby, the state's secretary of Health and Human Services, expressed no concern about the Daily Race Game expansion.
"People have accepted (the lottery) as a form of legalized gambling that brings entertainment to people and helps bring resources to local communities," she said.