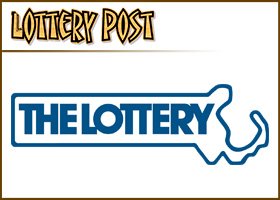 BOSTON, Mass. — Lottery ticket sales dipped in December by nearly $1 million below last year's total — a drop Lottery officials attribute to two snowstorms that kept buyers out of stores.
During the Dec. 17 storm, Lottery agents lost out on rush hour sales when many commuters spent hours in their cars driving home, Beth Bresnahan, assistant executive director of marketing and communications, said during a Lottery Commission meeting Tuesday.
But a record $648 million Mega Millions jackpot prevented the sales drop from being larger, according to Bresnahan. Sales for the Mega Millions game ticked up $18 million for the month.
During the height of the snowstorm, state Lottery agents were ringing in $11,000 a minute in Mega Million ticket sales. The jackpot was the second highest jackpot in the history of the game, according to Lottery officials.
There were two winning tickets sold, one in California and another in Georgia. Lottery sales for the first six months of the fiscal year are lagging slightly behind last year's record breaking sales, according to Bresnahan.
Overall net profits are up, totaling $39.5 million above last year due to a smaller prize payout. Lottery officials last month raised the agency's profit estimates from $947 million to $957 million. Profits from the lottery are returned to cities and towns in local aid money.
In fiscal year 2013, the Lottery posted its second highest profit level on record — $952 million — on sales of $4.8 billion.